Taurus, Brace Yourself For Uranus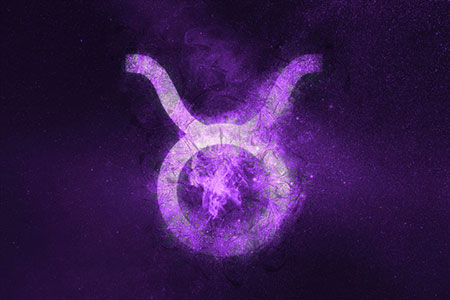 If you are a Taurus, brace yourself. We are about to go through a major metamorphosis of sorts. Uranus entered the sign of Taurus on March 6, 2019 for the first time in the life of most Taurus born people alive on the planet today. The last time this astrological transit occurred was from 1934 to 1942.
As a fixed sign, Taurus born people are consistent and reliable. Fixed signs carve security, and are solid and stable. They do not like change, and prefer to keep things as they are. So when Uranus, the planet known to shake things up, enters any of the fixed signs, it tends to bring about swift change. Even more so with the stubborn bulls of Taurus… myself included.
Uranus is a slow moving planet and it will remain in Taurus until April 2026. Since Uranus moves so slowly, Taurus people born early, between April 20th to 30th, will feel the effects of Uranus first and strongest from now until approximately April 2020. Then, the later born bulls will have their turn dealing with Uranus. However, all Bulls, no matter when you were born, will feel the effects of Uranus.
When Uranus is moving through any sign, it brings about sudden and unexpected events… all the things Taurus tends to stubbornly resist. The good news is that with such sudden shifts comes new ideas and opening doors to new opportunities.
Things will shift quickly for Taurus this month, especially after the new moon on May 4th. Some Bulls, may even have their love life heat up out of the blue this month. In fact, you may even receive a marriage proposal, or find your relationship moving swiftly in the direction of marriage. If marriage is something your hoping for this year, then May and June are the months most likely for this to happen.
As Uranus moves into Taurus, we are all going to be given some new lessons, and this time it's all about our feelings of security and stability ~ Tanaaz
Our adventurous side, the one that seldom gets a turn at the wheel, will also start to become more prominent. This month and in June, we will be more prone to take chances. You might feel the need to travel, or to break away from the norm with some rebellion in the mix. You might decide to move, or do a radical renovation to your home, get a new job, or even change careers completely.
Personally, I am a quite excited to see what Uranus brings with this significant transit. You just never know what surprises Uranus will bring. Taurus people have a glorious opportunity now to change things we have wanted to change for a long time, but haven't been able to find the courage to do. Old bonds that we may have dealt with, because change was so intimidating, will be cleared out now, and we will not look back once those bonds are broken.

About The Author: June

June is an experienced and gifted reader in Indiana, near Lake Michigan, who enjoys the peace of the woods and the energy it provides her. A double Taurus, led by earthy and dependable Venus, she will help you to navigate your life on a steady course. Many come to her at a crossroads, not knowing which way to turn, or even how to move forward. Not only does June lift the obstacles and show you your path, but she also helps you to embrace the positive light that will guide you. She's helped numerous people in all areas of life for the past fifteen years, and has honed her abilities as an active member of her Spiritualist Church, by helping others in her congregation. For many years she's enjoyed a front row seat to witness all the events play out, just as she was shown by her Guides. June inherited her gifts from the generations that came before her, but she also finds new skills popping up unexpectedly with clients. Mary and Suzie are the Spirit Guides she works with, and she delivers their messages in a style that suits each of her client's particular needs that day. June has been a high-rated reader on the internet, as well, and enjoys the accessibility the internet provides, so people can easily find her. If you'd like to find a highly accurate reader who gets her messages out quickly, and who can raise you up high on your path, you can find June at PsychicAccess.com.