Never Give Up Finding Your Perfect Partner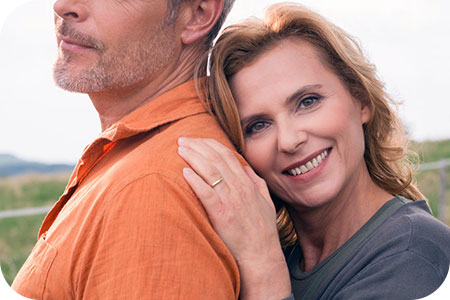 I once had a client who wanted a marriage more than anything else in the world. She has been single for many years and not getting any younger. She wanted a loving partner, and she never gave up thinking about the qualities she needed in that partner. She even told me she could feel him when she thought about it.
I have never met anyone so determined. She would find men to date on the internet, and asked married friends to arrange some blind dates for her. Even her adult son would introduce her to some of his friends' divorced fathers! Of course, some of her dating experiences were very disappointing and she would tell me a variety of weird and wonderful stories about some of the men she had met.
In time she decided to keep a list of what didn't work for her from each dating experience. She would edit her list after every new date. Even I was amazed at her courage and conviction. She simply told herself Mr. Right will come at the right time and never gave up on her dream.
She also encouraged her friends in a similar predicament to stay positive and have faith. A group of these women would even go to dinner a couple of times per month and discuss their dating experiences. They would talk about their recent dates and make their own list at the dinner table. They made it fun; they finding relationships a positive experience.
She never stopped working at it. She also never sounded negative or discouraged when we spoke. She even surprised me sometimes with the way she would go out and try again, after a recent disappointment. I always told her to stay positive, she was doing great. It would happen. And she believed me.
Our universe grants every soul a twin – a reflection of themselves – the kindred spirit – And no matter where they are or how far away they are from each other – even if they are in different dimensions, they will always find one another. This is destiny; this is love ~ Julie Dillon
She never forced any relationship, even when someone she dated showed up who checked most of the boxes on her list. She played it out and went with the flow. She kept the faith and let the situation dictate its own progress.
Well, it took a long time, but today she is happily married! She found him after all – on an online dating site. Ironically, it turned out he was a neighbor living just a few houses down the road from her in the same town. I think as much as she loves him, he loves her more. He really works at keeping her happy.
You've probably heard this before, but being positive and having faith really is the only way to get what you want. This lady is living proof of that! Don't give up and never go negative. Have patience and faith.
Changing your life for the better is a process. It takes time.  Don't focus on it all the time. Just be positive about your life and feel the loving warmth of that future relationship. Then let it go, and get on with your day. Never give up. Be positive, have faith. It will happen.

About The Author: Deborah

From her home in South Florida, Deborah dispenses her Clairvoyant, Clairaudient, Clairsentient and Empathic messages to clear away blocks, improve relationships and to help move her clients forward toward a happier life. For over twenty years, she's counseled high profile celebrities, everyday people, and just about everyone in-between, drawing upon her innate abilities as well as her Guides who've been with her every step of the way, delivering their messages at just the precise time for the client. Angel Cards are Deborah's main tool for tapping into your energy and from your energy she can also detect what others feel around you. The more she works with her clients, the more powerful the session becomes and by the end of the reading, her clients leave with all the answers they need to forge ahead in their lives. If you'd like to receive powerful answers from a compassionate reader who feels blessed to help you succeed in life, you can find Deborah at PsychicAccess.com.