Your Superhero Costume Awaits!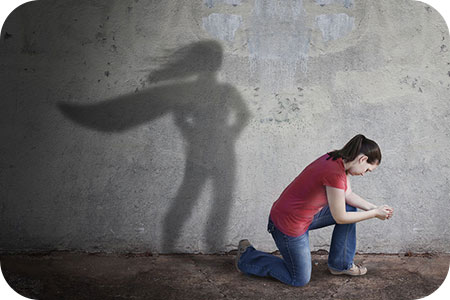 Your life is a result of the choices you make. Obviously, these choices don't refer to what outfit to wear, which hairstyle you adopt, or the stores you wish to shop at, or restaurants you prefer for dinner.
These choices are all about the decisions we're faced with that may impact and reverberate in the following days, months, weeks, and perhaps years of our life journey. They include our decisions about relationships, job and career, where we live, how we interact with others, health, financial issues and lifestyle choices. These are the choices that possess the power to impact positively or negatively our forward journey.
Taking the time to think first, before we take action, can prevent many a potential pitfall, disaster or regret in our future. Sounds simple enough, doesn't it? Oh, if only it were so!
Every single one of us possesses the ability to be masters of our own destiny, but only, up to a certain point. Destiny, and the soul plan we signed up for, prior to being born into our present life, take precedence. It determines who and what we will encounter on our journey to spiritual enlightenment.
At times, we may feel we're struggling through an apparently insurmountable obstacle course, which life has very 'unfairly' constructed and placed in our way. This is when we experience our first and perhaps most important choice of all. Whether we dissolve into meltdown mode, thinking, "Oh, that's it! I've had enough. I can't do this anymore!" Or, do we draw our shoulders back, mentally pull on the 'superhero costume' of our choosing, and focus on who or what confronts us, while thinking, "I can and I will do this!"
I think a hero is an ordinary individual who finds strength to persevere and endure in spite of overwhelming obstacles ~ Superman
Should we choose to, we can be the superhero in our life story.
Of course we're all different in our ability and willingness to 'step up.' Some find it much easier to do than others, be it mentally, physically or emotionally. But it's often those very people who struggle to cope, who don't find it in their power to instantly 'don the suit of a superhero,' but nevertheless persevere and refuse to give up, who are the true heroes!
Every decision and choice we make leads us through the turnstiles of life. Where it ejects us is the result of what we decided or chose. If someone, something or a situation you're experiencing, is proving unfulfilling, abusive, or soul destroying, please know that you always have the power to change it for the better. Only you know what you're capable of. It starts with believing in yourself.
Refuse to allow anybody else to have power over you. This is your life path and your soul journey. Do what you intuitively know is best for you.
We are the creative force of our life, and through our own decisions rather than our conditions, if we carefully learn to do certain things, we can accomplish those goals ~ Stephen Covey
If you need advice or help, then take the necessary steps to find it. Ask the angels for their celestial blessing and their guidance. Remember, however, that these beautiful beings require your permission in order to work on your behalf. If no permission is sought, they cannot intercede and remain powerless to assist you.
Also, bear in mind that what happens next may depend on what you decide to say or do right now, this second, this very minute, this hour, this day! The choices you make will create the powerful key that will unlock destiny's door. What lies ahead is created, at least in part, by your choices. Your superhero costume awaits!

About The Author: Cathi

From her seaside home in England, where she can fully focus on her gifts as a Psychic and a Medium, Cathi has nourished her natural abilities and built a life that feeds her calling. You may have seen her on Sky Channel's Psychic Today, perhaps read her articles in Fate and Fortune magazine, you may have read her column in BFG Magazine, were perhaps inspired by the motivational/inspirational quotes she's written for a US psychic website, you may have read her blog or monthly Tarotscope on her own thriving website, maybe you attended the yearly London Tarot Festival in June where she actively provides readings, or perhaps you were fortunate to encounter her at one of the many private events and corporate functions where she's asked to appear. If you've sampled Cathi in any one of these venues, or elsewhere, you'd agree with her many devoted clients that her amazing insights come from an ethereal place that only a true Piscean, like herself, can inhabit. If you'd like a reading with this highly attuned, compassionate and accurate reader, you can find Cathi at: PsychicAccess.com.