When True Beauty Shines Through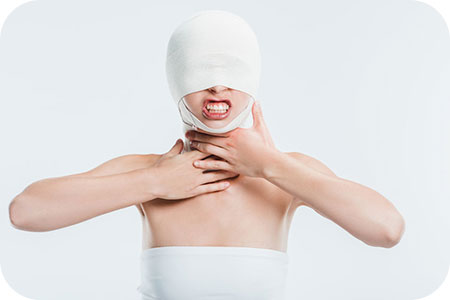 I was speaking recently with a friend who prefers to hide from the world. In his words, "I want people to remember me the way I used to look, instead of how I look now." I couldn't help but lower my head in that moment. I adore this man in every way. His looks mean nothing to me, for I have seen his heart. To me he is extremely handsome. I wish he felt the same way about himself.
I have thought the same about myself, many times over the years, but not so much anymore. I take pride in my appearance, but I have also come to understand that my looks are not the 'sum of my parts.'
We live in a very superficial world, where we are made to believe by almost every media and marketing message out there, that as long as you are beautiful or handsome, the world is your oyster. There also doesn't seem to be any getting away from it. I recall in my own youth flipping through magazines to look at the 'beautiful people,' and thinking to myself, their lives must be perfect. Of course, today I know that nothing could be further from the truth.
I take calls often from women who consider having 'work done.' No judgment. I  believe, that if you want to do something for yourself, by all means go for it. I have personally had Botox™ treatments on my brow, and a little filler here and there to 'freshen up' my facial appearance. There is no argument that gravity is not kind. But does my outside appearance make me a better person? Certainly not. It may lift my self-confidence, but is does nothing for how my heart and soul operates.
Generally, by the time you are Real, most of your hair has been loved off, and your eyes drop out and you get loose in the joints and very shabby. But these things don't matter at all, because once you are Real you can't be ugly, except to people who don't understand ~ Margery Williams Bianco
Many years ago, I met an extremely handsome man who was also very charming, to say the least. We had a few dinners together, and I completely enjoyed his company. I found myself warming up to him. But as we got more comfortable in each other's company, his true colors began to show and his good looks started to fade before my very eyes. I saw an ugliness in him that I could not push aside. They way he treated the restaurant servers, for example, was unacceptable. He was curt and rude to them, but then turned on the charm when he was dealing with me. Nothing could have been more unattractive in my eyes.
But I also have to admit that, at first, I did give him a 'free pass' on some off-handed comments, which did not sit well with me. I basically chose to look the other way when he was being a jerk. Many people do the same when they are attracted to someone, and want to hold on to the wonderful moments that drew them in. Fortunately, I came to my senses soon enough.
There was a major life lesson for me in that dating experience. Since then, when others talk about someone's looks, but I will always suspend my final verdict until I know the person better.  People can become ugly in a heartbeat, as soon as you get to know their true character.
I have friends who work in the entertainment industry, and I cannot tell you how often I have been excited when I heard they were working with some famous person, only to be told, "Unfortunately, she is not very nice." Listening to their stories of how particular celebrities treat others, are rather heartbreaking to a fan like me.
Looks fade. In the end, our hearts and our personalities is what makes us beautiful! Beauty is only skin deep, that really is the truth. What you are on in the inside and how you treat others,  is what ultimately makes you beautiful, or handsome.
Beauty without grace is like a fish far displaced from the water and looking at this kind of beauty is like watching that fish die right there on the cement in front of you ~ C. JoyBell C
Most importantly, how you feel about yourself, is projected to the outside world. I look at these people and think how hurt and damaged they must be to lash out the way they do. Anyone who uses aggression, rudeness or arrogance to keep people at a distance is always a huge red flag. No matter how great they may look on the outside.
Over the years I have found that anger is nothing more than unresolved pain. If you find yourself to be angry, take a moment to look at what exactly you are angry about. Are you using your anger from past hurts to keep others at bay? We cannot fix something if we do not look at it, and on the flip side, once something is revealed, you cannot turn away from it anymore.  Yes, you can choose to ignore it, and yes, you may be very justified in your anger, which is truly deep pain.
The path to healing may be a long road, but once you take the time to address your emotions, then the healing can certainly begin, and your true beauty can shine through.

About The Author: Isthemus

Isthemus is an experienced psychic advisor with her own Metaphysical Company based out of the Fraser Valley of British Columbia. A natural born empath, clairsentient, clairvoyant, intuitive Counsellor and psychic advisor. Patty still does Paranormal Investigations as well as teaching workshops on how to interpret signs. You can talk to Isthemus at PsychicAccess.com.