A New Year, A New Branch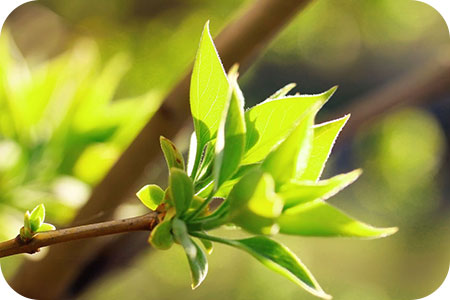 New Year's day is probably the closest we have to a global holiday. Think of all the people all over the world, in the span of 24 hours, were focusing on some of the same intentions just a few days ago. That's powerful energy.
On my social media I shared these words, "Hello World! May our wishes be trued and cause no harm." Adding the "cause no harm," is a habit from my days practicing Wicca in the mid-nineties. My introduction to Wicca came from a crone from Salem, who interviewed me for my first job as a professional psychic. Her wisdom, and the beauty and wisdom from Wicca, continues to enrich my intention. Remembering to add "cause no harm," fortifies my belief that I can, indeed, have something that doesn't take away anything from someone or something else that causes them harm.
Wait. How can I write on paper, while not taking the life of the tree from which it came? I don't know. After learning that grass was alive, my mother had to drag me across the lawn every day, because that meant I wouldn't have to walk on it. I still wince when walking on grass, especially when I think about it being alive. Now that I think about it, this happens more often than I realized before!
How do I live a normal life being so sensitive? Too sensitive? My mother recently told me that she knew I was gay when I was about four. The time of my first bout of nephritis (kidney infection) she told the nurses, "Be careful with him, he's very sensitive."
The care of the Earth is our most ancient and most worthy, and after all, our most pleasing responsibility ~ Wendell Berry
Yes, sensitive. So, how can I write on paper while not taking the life of a tree? Do we have to cut the whole tree when using it? I looked online for an answer. This popped up, first thing, on AdvanceTreePros.com: "It is true that once a branch has been cut off, it won't technically grow back. That's because the cut site of the branch isn't designed to be able to grow back. Instead, what should happen is that latent buds should be present on the tree. If they're not damaged, and they're near the cut site, then they will grow instead. That means the cut branch won't come back, but a new branch may take its place."
So, is it enough if I'm mindful about my intention and do everything in my power not to cause harm? Unless I know better, yes it should be.
I don't always know how I affect animals, vegetables, and minerals. But I've reframed my being sensitive. As a result of my practicing more deeply with my sensing skills, while doing readings for clients on Psychic Access, I'm feeling more connected to everything this new year. It confirms that I can receive as much from people for whom I read as they do from me. What's more, it's easier to me to have faith that I'm actually offering something valuable when my intention is not to cause harm.
Now, if I could only trust that people with whom I'm in contact have the same intention. I'm thinking that it's important to say it, write it, sing it, draw and paint it, cook it, just overall, express it.
What we are doing to the forests of the world is but a mirror reflection of what we are doing to ourselves and to one another ~ Chris Maser
This new year I will celebrate how I've realized my senses are heightened more mindfully, faithfully, and comfortingly when I express not wanting to cause harm. There is a beautiful park outside my door where I walk my dog. I noticed that the grass where she did her business was turning brown. Once I figured out that we were the cause, I've learned to guide her to do her business in different parts of the park. In turn, she's helping me walk different paths in the park! The grass grew back. Not the same grass, I'm sure, but grass that is none-the-less as beautiful and healthy.
I love being around people who practice and appreciate Wicca and other Pagan rituals – whether it's October 31st or January 1st. I take comfort in hearing that, at least, they don't want to cause harm. My New Year's resolution this year is to keep watch and have gratitude for, and nurture new life and connections.
About The Author: Jeffrey

Jeffrey provides readings from his home base in Westchester, New York, and has transformed from being a 9-5 Advertising Exec to a sought after Empathic Psychic Practitioner. With over twenty-five years of experience under his belt, he has been asked to read at parties, in parks, restaurants, cars, and just about everywhere else! At the age of six, he was reading his own four fingers to give the grownups some information they sorely needed. He has since become A Reiki Master, a Hawaiian Shaman and a teacher who has developed training courses for Mental Health Agencies and local community programs. Jeffrey lives his life where his curiosity leads him and never judges others! If you'd like to have an unforgettable reading conducted in a safe environment that nurtures transformation, joy and growth, you can find Jeffrey at PsychicAccess.com.


One Response to A New Year, A New Branch