Be Gentle With Yourself This January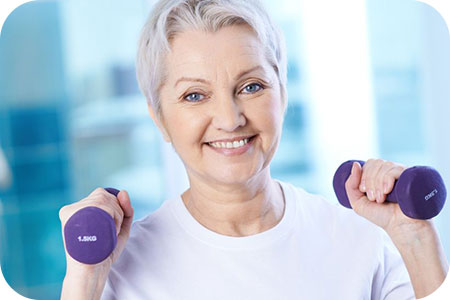 January can be a challenging month for some people. As the new year rolls in, many people are focused on their 'New Year's resolutions' and on how they want to change their lives for the better in the coming year. As we all know, in a few weeks time most of these resolutions will be forgotten, and all that will remain is subtle feeling of disappointment.
Add to this our reflections on the past year, our hopes and expectations for the coming year, and a lingering malaise from the energetic overload of the previous month of holidays… and all of this can add up to a sense of heaviness about our life.
While recognizing that there is room for improvement, and taking action where we can make those improvements, is always a good thing, it's important to also remember to do this with love and compassion for ourselves. Change can be challenging, even when we are at our best!
So, with all this in mind, how can we move into this new year with both self-love and self-awareness?
First and foremost – recognize your New Year's resolution for what it is. It is an acknowledgement of something you wish to improve in your life, and a promise that you will work on that. Big change doesn't usually happen overnight. It takes time, and a whole lot of small steps to get to a big result. Be patient with yourself and start with small changes!
Just because the dates change, does not mean you have to change. The continuous path towards self-improvement is a timeless process ~ Brittany Burgunder
For example, let's say you decided to start a new fitness regimen in 2019. You sign up for a gym membership and tell yourself that every Tuesday and Thursday you are going to work out, no matter what. And you then force yourself to stay there for at least 30 minutes twice a week. Then you hate it. But this is your resolution, so you feel you have to go keep going. You don't want to feel like you failed, but you also just detest doing this thing you 'resolved' to do. How many times will you force yourself to do this thing you hate? We all know the answer.
Instead of forcing yourself to go to a gym, ask yourself what are some other ways you can be physically active, and have fun at the same time? Do you like to swim, or walk, or dance? Be creative here! Any change you make has to actually work for you. If it feels out of place, or is something you aren't going to enjoy, its far less likely to be something that sticks in your routine for long. Make change fun and exciting by finding ways you can actually enjoy the process, as well as the product of the change you are making.
Making resolutions is a cleansing ritual of self-assessment and repentance that demands personal honesty and, ultimately, reinforces humility. Breaking them is part of the cycle ~ Eric Zorn
Ultimately, a new year inspires us to reflect upon where we are, where we want to be, and where we are going. This energy is an opportunity for us to make course corrections, in order to help us become more aligned with what we wish to manifest for our future.
As we move into the colder, leaner months of this year, please remember to be warm and kind to others but also, very much, to yourself.
About The Author: Seraphim

Seraphim's natural Clairvoyant, Clairaudient, and Empathic abilities to receive messages and connect with Spirit first came to the fore in early childhood. Upon discovering her mom's Tarot deck, not long after her death, Seraphim was led on a journey that helped her to explore her vast gifts. Seraphim continues to receive steady guidance and messages directly from her Spirit Guides and Angels, and has maintained a steady and successful private practice based in Edmonton. She remains very active in her spiritual community, and often is called upon to lead local events. Self-taught, she's mastered Tarot Reading and a powerful technique called "Eye-Gazing" that allows her to convey precise information to the client. She works with "The Sacred Art of Creation", leading empowered women's circles that facilitate self-healing, manifestation and alignment. If you'd like a reading with a compassionate reader who can both hear and convey direct messages from Spirit Guides and Angels, you can find Seraphim at PsychicAccess.com.