Refuel Your Love Life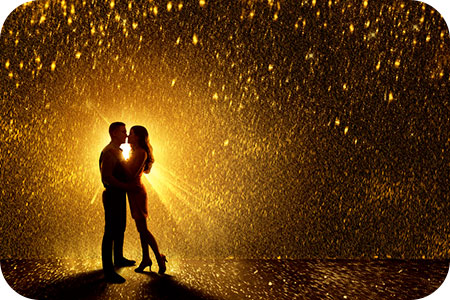 Focus on ways to improve and increase romance in your life. If you are single, be sure to make your list of all that you desire in a mate. Be active in your community and don't say no to invitations that may actually be a romantic connection your Spiritual Team is trying to help you make.
Each of us has a Spiritual Team that is constantly trying to guide and direct us in our life. When we are wanting to change something or attract a new mate it is imperative that we enlist the help of our Team. Our Team will try to get our attention through a variety of means, including our thoughts, lyrics to a song playing on the radio and conversations we have with other people.
Invite your Team to help you find new love and then be on high alert for the action to take to make that happen. Sometimes you might hear a whisper in your ear to join that class or take the dog for a walk, and so on. Whatever you do, don't ignore it or talk yourself out of it.
Your Team won't give up on you so don't give up on them. Don't worry if you miss a message from them. They tend to be very creative. Just continue to listen, trust and take guided action when necessary.
If you are already in a relationship, then focus on refueling and reigniting your love life. Pay attention to your partner and find new and exciting ways to fan the flames of love. Explore ways to spice things up, to remind you of what 'new love' feels like. Whatever it is, do something different in the romance department, to keep the passion and connection flowing.
Being aware of what it takes to keep each other happy and making each other a priority can keep the love in your marriage, and help you to stay together for the long term! ~ Mary Fisher
Just like anything else, our love life has ebbs and flows. There are some months that are ebbing and others that are flowing. Maybe it's time to get things flowing again and giving your partner some much-needed attention. It will go a long way in the future.
Think outside the box and harness the power of your own innate sensuality. Honor your emotions as your sensitive side has come out to play. Be kind to yourself. Be compassionate with others. Allow this wispy, warm energy to waft through all of your experiences, infusing them with the gentleness and love that you are at the core of your being.
Share yourself with others, share your thoughts, your concerns and your beautiful, lovely energy. Take advantage of opportunities for lightheartedness and deeper connections with people around you. Go beyond the surface and really take your relationships of all forms to a new level of understanding and transparency.
Remember, you have a plethora of angels uplifting and inspiring you daily. Ask and be open to receive their guidance.
About The Author: Julie

Julie is a psychic Medium, healer, and spiritual educator from Wisconsin with a plethora of metaphysical credentials too long to list here. After her father's passing, almost eighteen years ago, she fully embraced her natural gifts as a psychic Medium and now works full-time helping others all across the globe with spiritual readings and teachings from the beyond. She is the host of two radio shows, the owner of her own healing business since 2007, and heads an online University for international soul development (HSU). Julie is a Channel for Archangel Metatron, delivering clear messages to clients that transform their lives. If you'd like to experience this highly qualified and gifted metaphysician for yourself, you can find Julie at PsychicAccess.com.


This site uses Akismet to reduce spam. Learn how your comment data is processed.