Confidence Is Critical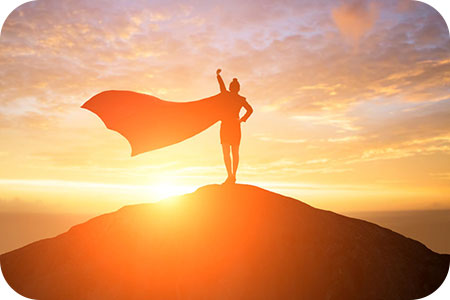 Confidence is critical in the game of life. Stand in your power and speak your truth, because this really raises your confidence level. When you bite your tongue, when you ignore and deny what your true feelings are at the expense of another, or allowing another person to override how you are feeling, it crushes your soul, your beautiful spirit. The more that you do that, the weaker you begin to feel inside.
It's not about getting into a fight with everybody. It is about lovingly asserting yourself, coming from your heart. Pay attention to the conversations you are having with people. Pay attention to how you are showing up for yourself and when you feel yourself backing down, or not being strong in your thoughts, in your opinions. Pay attention, and see how it feels to express yourself in a new way, differently.
Also, do those things you've always wanted to do. Whether it's a class or a book you want to finish, or a hobby you want to pursue, now is the time to do it. Take the first action step toward your interests and passions. Say no to something you don't want, and yes to something that's more in alignment with your heart's desire. Engaging in these passions will help you increase your confidence and strengthen your courage.
Noble and great. Courageous and determined. Faithful and fearless. That is who you are and who you have always been. And understanding it can change your life, because this knowledge carries a confidence that cannot be duplicated any other way ~ Sheri L. Dew
One thing I've learned in my life is to get it on the calendar. If it doesn't get scheduled it doesn't happen. Do you want to end your week with the feeling that it's blown by and you've barely managed to hang on? Living on purpose means scheduling the things that are important to you and making sure they get done. We all have the same 24 hours in a day to work with. Take back control of your time and get it on that calendar!
These are little activities that help you feel like you are in control of your life and that you are being purposeful with your action. That's one of my missions as I work with people. I help men and women on a spiritual journey own their power, reclaim their health and live on purpose. We only get this one life here today, once it's gone, we don't get this one back.
The Universe is also supporting you in challenging yourself. Shake things up a bit and you will meet with new successes. We have the habit of staying too much inside of our comfort zone. I invite you to step outside of your comfort zone and challenge yourself.
Remember, you have a plethora of angels uplifting and inspiring you daily. Ask and be open to receive their guidance.
About The Author: Julie

Julie is a psychic Medium, healer, and spiritual educator from Wisconsin with a plethora of metaphysical credentials too long to list here. After her father's passing, almost eighteen years ago, she fully embraced her natural gifts as a psychic Medium and now works full-time helping others all across the globe with spiritual readings and teachings from the beyond. She is the host of two radio shows, the owner of her own healing business since 2007, and heads an online University for international soul development (HSU). Julie is a Channel for Archangel Metatron, delivering clear messages to clients that transform their lives. If you'd like to experience this highly qualified and gifted metaphysician for yourself, you can find Julie at PsychicAccess.com.