Meditation Is For Everyone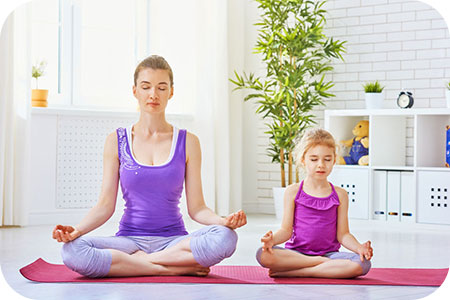 Meditation is a wonderful technique to reduce stress. It is commonly used with the aim of reducing anxiety, stress and depression. Reducing stress has the potential to improve your quality of life. It's believed to improve health and that reduces healthcare costs.
Meditation is basically a spiritual practice to focus the mind on a object, activity or thought. The goal is to achieve a clear, calm and relaxed state. Meditation involves a state of awareness in which the stress activity of the mind is neutralized.
Meditation has been practiced for thousands of years in religious traditions and spiritual belief systems. Since the 19th century, it has spread from its mostly Eastern origins to other cultures, where it is practiced today in both personal and professional settings. Meditation is not a form or prayer. Meditation is awareness. Awareness is meditation.
Meditation is one of the best ways that you can clear your mind and connect with your soul. It helps just as much with spiritual balance, as it helps with physical and emotional well-being.
Meditation is for everyone. The belief that it's only for spiritual gurus, Yoga experts, or even 'weird folks,' is simply not true. Meditating regularly has real health advantages, especially with our mental health. Studies have shown meditation can help reduce anxiety and pain, make us smarter, more aware of our surroundings, prevent sickness and reduce stress.
The whole of meditation practice can be essentialized into these three crucial points: Bring your mind home. Release. And relax! ~ Sogyal Rinpoche
There are many ways to meditate. Even walking is used as a form of meditation, known as kinhin in the Zen tradition. Use good posture, take deep breaths, and experience the motions of the body. The walking movement should be smooth and continuous.
For many people, the hardest part of meditation is sitting without moving for an extended period of time. The best solution is hand movement meditation, focus on moving the hands slowly and mindfully.
Meditation can mean much more than sitting on a pillow. There are so many alternative meditation styles to fit someone's lifestyle. You will surely find the best technique for you.
About The Author: Lani

Lani is a third generation psychic, who inherited her gifts from her mother and grandmother. In addition to her skills as a clairvoyant and dream interpreter, she is a natural born empath, and can feel what others feel. She can feel your difficulties and immediately pinpoint your dilemma. Through this gift, she can accurately guide you to make the right decisions that will improve your future. Get a psychic reading with Lani now at PsychicAccess.com