Living On Purpose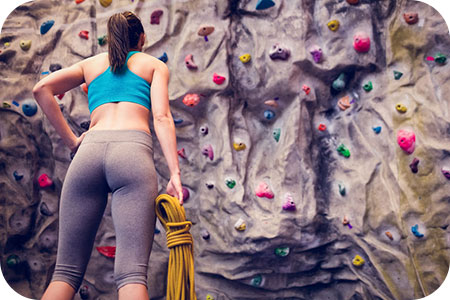 You can either live your life by default, or you can live your life on purpose. When you live on purpose your day is more structured and significant. When you live by default things may or may not happen for you. It is entirely your choosing.
At the end of your day are you feeling like not much has gotten accomplished? Are you worn out and exhausted? It's time to get out your planner and start scheduling your day, because if it's not on the schedule it doesn't get done. Don't let your life just happen, watching the days slip away like an innocent bystander. Take the wheel and start driving. You'll find more magic happens when you are the driver than merely a passive passenger.
We invite you to focus on living with purpose, creating strategy, creating specifically what you desire. Take stock at the way you are living now. At the end of the day are you pleased with what you've accomplished? Is there gratitude at how your day unfolded, the way you reacted to others, the action that you took? Or do you find yourself coming to the close of your day chastising yourself for not managing your time better? Are you always feeling like you've been cheated somehow? That time has simply slipped through your fingers and all the many tasks that you wanted to accomplish fell by the wayside?
The soul which has no fixed purpose in life is lost; to be everywhere, is to be nowhere ~ Michel de Montaigne
It is important for you to understand the value of your day. People spend too many years living on default, going through the motions and letting life happen to them and then being angry or frustrated that there wasn't more, or that they are not experiencing love and joy that they thought would come from just living.
Trust me when I say living your life on default can leave you feeling empty, depressed, disconnected and overwhelmed. It is in your highest good to take stock of your life, to purposefully plan what you desire to create.
As you become more specific in how you want your day to unfold, the feelings you want to experience as the clock ticks by, you will begin to gain a renewed passion for love, for being. A new excitement and enthusiasm because when you stop being a bystander and become an active participant you move into alignment with your Divine life mission you harness the power of the universe. The limitless, unending possibilities for love, joy, and excitement.
Imagine with us for a moment what it would look like for you to live your life on purpose. Maybe that means waking up an hour earlier. Starting your day in quiet contemplation or prayer. Scheduling specific things at certain times that you would like to achieve or accomplish.
Definiteness of purpose is the starting point of all achievement ~ W. Clement Stone
Imagine doing what you have decided. Putting a check next to these activities. Feel the power rise up within you as you take control of your day instead of allowing your life to be ruled by the wind and the weather, unpredictable never knowing what to expect, plans changing constantly because of the unknown.
You can have a beautiful life no matter what the weather forecast as you step into your power and create magic and miracles in your life. You have everything you need to create a glorious life here as a human. Feel the power, the grace, the strength that doing that brings.
Remember, you have a plethora of angels uplifting and inspiring you daily. Ask and be open to receive their guidance.
I am Metatron and I have spoken here this day.
*Adapted from a recent weekly energy report channeled from Archangel Metatron.
About The Author: Julie

Julie is a psychic Medium, healer, and spiritual educator from Wisconsin with a plethora of metaphysical credentials too long to list here. After her father's passing, almost eighteen years ago, she fully embraced her natural gifts as a psychic Medium and now works full-time helping others all across the globe with spiritual readings and teachings from the beyond. She is the host of two radio shows, the owner of her own healing business since 2007, and heads an online University for international soul development (HSU). Julie is a Channel for Archangel Metatron, delivering clear messages to clients that transform their lives. If you'd like to experience this highly qualified and gifted metaphysician for yourself, you can find Julie at PsychicAccess.com.