Applying Advice Correctly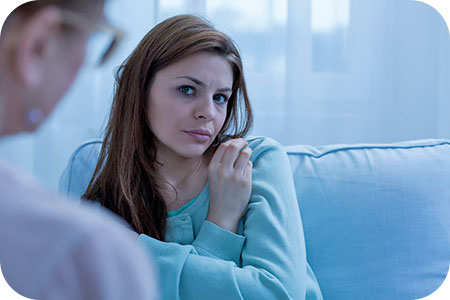 Good ideas come not from going against, or trying to form contrary reactions. Good ideas come from intuition and instinct, those which feel natural in the sense of being able to nurture, rescue and look after oneself. Should the idea feel good to oneself, then it should be applied to others.
Does this sound obvious to you? Well, it is not always so. What I have found in offering advice, is that paid advice is usually the most helpful to my clients, as the person will then be more prone to follow the advice. They have made the effort to invest in it.
Should one perhaps listen to a teacher you do not like, or a neighbor or acquaintance you feel may frustrate you, then good advice can become harm. Why? Because they are trying to take well-meaning intuitive and instinctive rational efforts to obstruct the passage of someone else trying to live their life, and it may turn into gossip, or information with a bias. It can be seen as controlling, or meddling.
This is why one-on-one advice is most appreciated when offered by someone you have personally selected, not accidentally come across or encountered. One does not understand the perspective nor the bias, and cannot apply the what I will now call advice and turn an 'uninformed opinion' into a fully fledged frustrated effort to thwart a person's development. This should not be an exercise for them to 'endure,' as people mimic each other unfortunately.
Advice is what we ask for when we already know the answer but wish we didn't ~ Erica Jong
So, this is a strong caution to those who wish to infringe on people's rights to seek help, counsel, advice or spiritual solace. It is a highly personal experience and cannot and should not be applied to anyone or anything else. It is unique and private. Please make sure it is not a one-size-fits-all application,. It really is only for you, my client. This is entirely for you alone.
We are a very unique species. We have arranged for ourselves to seem educated, because we can turn pages in a book or type a document. Should we use our digits for anything other than trying to prove our own ostensible knowledge, we would understand the efforts it would take to survive. Survival itself is not counter-intuitive. Really it means only a few things and that would mean to listen, decide, run, hide or protect, and not decide to run, hide and harm.
This is what I find phenomenal about persons that feel endowed with reason during times when people need solace and comfort, not extra harm and aggravation. Humans are after all also a swarm, yet curiously enough, one should not assume, that because we are bipeds that we have a greater ability to survive.
Just with that one statement we eliminate the possibility to adapt to the most intrinsic factors for flexibility and invention, by taking away the extraordinary sense of ego and possession we seem to have, when we feel we have it all nailed. Yet, we seem to fail. And this is because we feel we know it all, and do not seek counsel. And if we seek it, we demand it.
The true secret of giving advice is, after you have honestly given it, to be perfectly indifferent whether it is taken or not, and never persist in trying to set people right ~ Hannah Whitall Smith
I am now going into my 19th year of working and writing in this field of the paranormal, and I can tell you, the questions still do produce unique answers. These experiments cannot be reproduced. Thus each and every client is unique in their requirements and it cannot be applied to anyone else.
Should anyone seem that they need to think for themselves, remember that we are a race, but that clans need leaders, leaders need counsel, and they need to heed this counsel, not counter it. This is what I have found regardless of age, rank or education. If no one seems to be listening, we may be suffering.
And with this, I wish us all greater peace and the greater ability to listen, and not to determine facts around fear, but to find solutions from a myriad of angles for many problems, and to focus not just on one. And again with that, I caution you, not to just take my advice, and not to repeat it, but to invent something brilliant. And if it does not work, to call in person, as again, this is very much personalized for you, my dear client.
About The Author: Carmen Miro

Carmen's waking dreams have provided accurate glimpses into the future for celebrities as well as political and international figures. Her non-judgmental, Empathic approach, as well as her unique method of Tarot reading, affords her the reputation as a groundbreaker in her field. This European born Canadian is the first online psychic to promote the idea of Empathy and emotional thought transference, and she has written a great deal on the subject. For a comprehensive Intuitive reading that will transform your life, you can find Carmen at PsychicAccess.com.


This site uses Akismet to reduce spam. Learn how your comment data is processed.