Revisiting The Past, To Appreciate The Future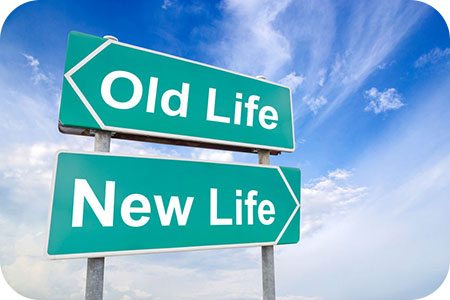 When I left Western New York (WNY) a few years ago, I felt liberated! I was elated to leave the area I felt was holding me back from my life. It had been my lifelong dream to live in the state of Florida. I was correct, because since I left WNY and relocated to the Sunshine State, my life has changed drastically for the better.
I had since been postponing a trip going back to visit WNY. I was going to go last year, but decided against it. I felt I was not yet ready. So, I recently took the plunge, made the plane reservations before I could change my mind, again. I finally went back for what was originally supposed to be a one week trip, but my guides advised me instead to only go for five days. I am glad I heeded their counsel.
I sensed going back to WNY would hurt me in some way. Well, what is the best way to deal with your fear? Yes, you face it!  And so I did. I ended up visiting friends I hadn't seen in years.  One friend in particular, from high school, hadn't changed in all the years since I had last seen her. She appeared to stay stuck back in time. When we caught up on old times, I felt detached. I didn't recognize the person who was sitting in front of me. I had to ask myself, 'Had I really changed so much?'
The past is a foreign country; they do things differently there ~ Lesley P. Hartley
Another friend, whom I spent the most time with, also seemed stuck in time. When I told him I no longer considered WNY my home, he protested saying it would always be my home! I decided not to argue with him and I let him have his perception, while I had mine. Sometimes you need to let people have their own opinions and perceptions on matters, which you seldom have control over anyway. Plus, I understand he hasn't gone through what I had been through.
He also asked if I was going to visit family while I was there.  I once again looked at him with amazement and replied, "Why would I visit them? They are no longer on my Christmas card list, nor am I on theirs." He still could not get over the fact that when I walked away from my family of origin over five years ago, I actually meant it. I had finally freed myself from all the toxicity and negativity I was subjected to over the years.
One again, I had to ask myself, 'Was I the one who had changed so much?' And in the end I realized, it was indeed I who had changed! I took the chance of leaving the area. An area which held so many memories, and they were not good ones either. I had to move from there in order to grow as a person and become the person my guides and angels kept showing me I would become, and had since become.
Look not at the days gone by with a forlorn heart. They were simply the dots we can now connect with our present, to help us draw the outline of a beautiful tomorrow ~ Dodinsky
Even the WNY area itself had not changed since my departure.  There were very few places that had changed. My friends asked me if I was going to come back again, but I feel I would not. Why would I return to a place so stuck in a time warp?
I am still processing my recent visit. It is sometimes good to look back at the past in order to appreciate how far you have come, and live for your present, and future. Just make sure you don't look back too long, as you are no longer heading there anyway. Objects in the mirror are sometimes closer than they need to appear.

About The Author: Angelic Amy

Amy's two near death experiences (NDE's) pushed her natal psychic abilities into overdrive and her story is featured in a famous psychic medium's new book! She's experienced a rich life full of more ups and downs than most encounter in a lifetime, which has only helped her connect to her clients on a deeper level. Tapping into her clairvoyant, clairaudient and Mediumship abilities, Amy is a prominent radio show host, has appeared on other radio shows, and is a popular Tarot reader at Psychic Fairs and parties. This native New Yorker is an experienced energy healer, a Reiki Master, and channels gentle Angelic energies through an Integrated Energy Therapy Technique. It's an honor for Amy to help you in your time of need. If that time is now, you can find this gifted psychic at PsychicAccess.com.


One Response to Revisiting The Past, To Appreciate The Future