Review And Renew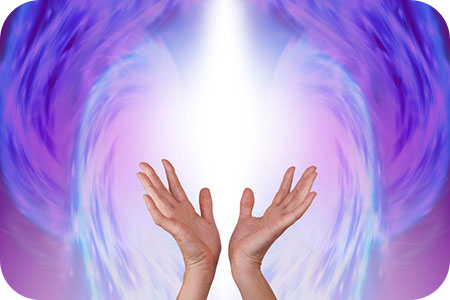 Each and every one of you create your own reality, your own judgments, your own criticisms, your own perception of what is and what isn't. As you allow yourself to expand into the fullest expression it enables you to expand your perception of your reality, and it opens you to infinite possibilities of what may, or may not be.
Your 3D thinking is quite limited. You will find as you shift between dimensions your creative abilities are opening, expanding and aligning with the new energy, allowing you to receive guidance and wisdom to assist you in fulfilling your Divine life purpose. Let go of your fears here in this sacred space, let go of your attachments to wanting things to be a certain way, release your judgments and evolve.
You are accessing the 5th dimension now, as you remove the chains from your mind, your perception. As you allow yourself to move into the 5th dimension (and some of you are moving beyond that dimension, beyond this reality) and as you open to receiving the possibilities that are before you, it will allow you to assist others in your tribe, in your circle. For you will realize your manifestation abilities in the 5th dimension are unlimited, infinite, unending.
Take some time to renew your soul, by going inward and reflecting. Review where you've been and where you are headed.
You must learn a new way to think before you can master a new way to be ~ Marianne Williamson
We ask you to be purposeful in your actions, because you are needed at this time. There are many who are floundering, confused, depressed. The sooner you find your way the sooner you can assist others. You have been called to be the way shower, to be the light for others.
For even if you don't consider yourself awakened or advanced in your spiritual training you will accelerate at quantum speed. Do not worry about the specifics. You need only show up and open your heart. We are here to assist you in doing the rest.
Imagine yourself in the beautiful Merkaba amplifying your crystalline energy. Envision it clearing out your chakras as you are moving into the crystalline order. Open up your heart to receive more love, and less judgment. Open up your heart to experience more joy, and less sadness. Open up your compassion and connection to God. Allow God to come into your heart and move through your being. Become one with the infinite endless energy of the Divine. You are that.
Rest when you're weary. Refresh and renew yourself, your body, your mind, your spirit. Then get back to work ~ Ralph Marston
Act from this space of confidence, security, faith, and you truly are an unstoppable force that can do much good on this planet now.
Remember, you have a plethora of angels uplifting and inspiring you daily. Ask and be open to receive their guidance.
I am Metatron and I have spoken here this day.
*Adapted from a recent weekly energy report channeled from Archangel Metatron.
About The Author: Julie

Julie is a psychic Medium, healer, and spiritual educator from Wisconsin with a plethora of metaphysical credentials too long to list here. After her father's passing, almost eighteen years ago, she fully embraced her natural gifts as a psychic Medium and now works full-time helping others all across the globe with spiritual readings and teachings from the beyond. She is the host of two radio shows, the owner of her own healing business since 2007, and heads an online University for international soul development (HSU). Julie is a Channel for Archangel Metatron, delivering clear messages to clients that transform their lives. If you'd like to experience this highly qualified and gifted metaphysician for yourself, you can find Julie at PsychicAccess.com.