Learn Something New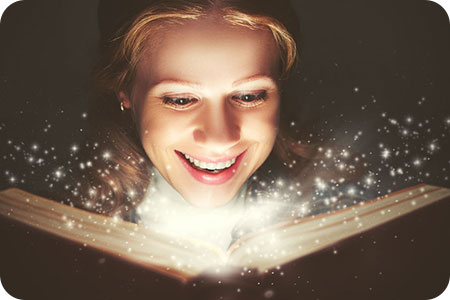 Learn something new. Whether you enroll in a new course, decide to go back to school, or begin a long-term project, the energy in the Universe supports your growth and expansion in wild and wonderful ways.
Open your mind and your heart to stepping out of your comfort zone and take a risk. Make new friends and embark on new journeys. Opening yourself up to more in your life will allow your soul to expand and grow. As you open your heart to possibilities in your life, beautiful things begin to happen. Boredom is eliminated; excitement begins to open up.
Think about what it is that you desire most. Let go of the obstacles that you have created in your mind for yourself. You need not figure out how you will make this happen, for in this moment your sole purpose is to align with the desire.
We see many of you block yourselves simply because you cannot see how to get from here to there, as we can. When you work with your spiritual team it changes everything in your life. When you surrender your need to control and your need to know every single detail, before you take action, we are allowed to step in and assist you more easily. But when you put all of these requirements on your dreams and your goals, and you try to go it alone without our help, you certainly get there, but it isn't always easy.
The key to pursuing excellence is to embrace an organic, long-term learning process, and not to live in a shell of static, safe mediocrity. Usually, growth comes at the expense of previous comfort or safety ~ Josh Waitzkin
Help us help you. Draw us near to align with your energy and create a flow in your life that is easy and effortless because it is possible. Anything is possible. Imagine opening your heart to unlimited possibilities of creating purpose and passion, allowing your childlike fantasies to fuel and motivate your action.
We are here with you now, supporting you, assisting you, guiding you. Call upon us so that we may help and watch the shower of joy and love and peace begin to flow into your life. Remember you have a plethora of angels uplifting and inspiring you daily. Ask and be open to receive their guidance.
I am Metatron and I have spoken here this day.
*Adapted from a recent weekly energy report channeled from Archangel Metatron.
About The Author: Julie

Julie is a psychic Medium, healer, and spiritual educator from Wisconsin with a plethora of metaphysical credentials too long to list here. After her father's passing, almost eighteen years ago, she fully embraced her natural gifts as a psychic Medium and now works full-time helping others all across the globe with spiritual readings and teachings from the beyond. She is the host of two radio shows, the owner of her own healing business since 2007, and heads an online University for international soul development (HSU). Julie is a Channel for Archangel Metatron, delivering clear messages to clients that transform their lives. If you'd like to experience this highly qualified and gifted metaphysician for yourself, you can find Julie at PsychicAccess.com.