Rediscover Your Inner Child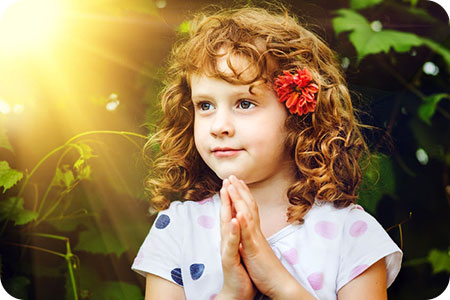 We invite you to draw closer to your inner child. Draw closer to the youth that you once experienced in this physical form. For during that period in your life, there was much curiosity, much optimism and zest for living.
You were not weighted down by the demands of your life, by mortgages and financial responsibilities. There was a wild abandonment in your heart. A priceless sense of freedom in your soul. Wandering about your days, free to fill them as you chose. No obligations or commitments. Simply a beautiful state of presence. A beautiful state of oneness with nature.
We invite you to go deeper and connect with that inner child. What do they look like at this moment as you come upon them in your mind? They might be incredibly joyous and happy, carefree and loved. But that may not be everyone's experience. As you come upon your inner child you might find sadness, angst, sorrow. For in the state of youth, is your highest sensitivity. As you become older many of you begin to shut that down, because it is too painful to be so raw in this world.
So, wherever your inner child is on that emotional spectrum, be the ever-loving parent, possibly the parent you never had and always desired, be there for yourself. Show up for you, for that child. Pour your love like sunshine after a long rain, open your heart to whatever that child may be experiencing. Be the bridge back to joy and freedom. For that is their innate sense of being. It is the world that has created the suffering, and when they find their way home again they remember their bliss, their creativity, their excitement for life.
It's never too late to have a happy childhood ~ Tom Robbins
They remember who they are… you, who you are. Beautiful, precious beings of God. Take a moment to call in the creator of all that is, the glorious being many of you call God, whatever you call that magnificence, seek that now. Opening your heart, surrendering and tuning in, connecting with the glory and grace of God. You are that. Your inner child is that.
Allow that child to run free again. Rising up, releasing, resurrecting your innate zest for life. Recapture the enthusiasm of your youth. Laugh, play and be mischievous. Your wild abandonment will lead you to a path of riches untold. As you reconnect and spend time with yourself you will find a newfound sense of excitement and confidence in all that you are and all that you do.
Fall in love with your inner child again, nurture and grow that relationship that has long been ignored. Soar to new heights with your optimistic attitude and zest for living. I am you. You are me. We are all one.
Remember you have a plethora of angels uplifting and inspiring you daily. Ask and be open to receive their guidance.
I am Metatron and I have spoken here this day.
*Adapted from a recent weekly energy report channeled from Archangel Metatron.
About The Author: Julie

Julie is a psychic Medium, healer, and spiritual educator from Wisconsin with a plethora of metaphysical credentials too long to list here. After her father's passing, almost eighteen years ago, she fully embraced her natural gifts as a psychic Medium and now works full-time helping others all across the globe with spiritual readings and teachings from the beyond. She is the host of two radio shows, the owner of her own healing business since 2007, and heads an online University for international soul development (HSU). Julie is a Channel for Archangel Metatron, delivering clear messages to clients that transform their lives. If you'd like to experience this highly qualified and gifted metaphysician for yourself, you can find Julie at PsychicAccess.com.