Live Your Vision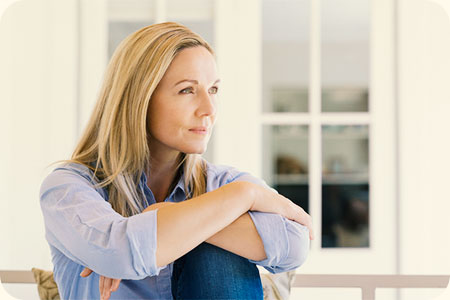 One of the key components of manifesting is believing you can achieve it, for without belief you have nothing but a wish. As you believe, so too shall you create. Live your vision. You may ask what does that mean? You have many desires and many wants swirling around in your mind. What exactly does it mean to live your vision?
We say to you, living your vision is a process. The first step in that process is becoming aligned with the energy of your vision. If you have created a vision, and every time you think about it, it makes you uneasy, or fearful, or afraid, because you do not know how this will happen… these are all signs that you have not aligned with the energy of your vision.
The energy of your vision is one of perfection, for you could not create in the highest order something that is not of perfection. So, let go of any belief systems or thoughts that you may not get it right, that you may be doing something wrong, that you are not deserving of goodness in your life.
Align with your confidence, align with your power, align with your spiritual team for they are ready to assist you, and you can tap into their power and use it to fuel your vision.
Close your eyes and imagine your vision, dream your biggest dream. Do not limit yourself. Let go of your restrictions and allow the glorious vision to open. Imagine your plans working out perfectly, imagine everything lining up just as you desire and unfolding without a hitch.
Vision without action is merely a dream. Action without vision just passes the time. Vision with action can change the world ~ Joel A. Barker
Allow yourself an infusion of creative visions, letting amazing ideas flow through your veins that lead to unending rewards and recognition for a job well done. Last but not least, picture yourself filled with gratitude for all the blessings that life has to offer, and the goodness that God has bestowed upon you.
As you do this, daily living of your vision will become like a well-oiled machine – automatic and effortless. Remember your Spiritual Team is ever by your side so don't forget to call on them when you need a pick-me-up.
If you could show up in this world on this planet to serve humanity what would that look like? What blessings would you bestow on others and what blessings would you receive for yourself? Feel the excitement and the joy as you are a blessing to others and it feels good to help other people experience the joy that you have and this joy continues to multiply as you continue sharing and spreading your love.
Next imagine the things that you are grateful for within this vision. Maybe you are saving lives. Maybe you are bringing peace of mind to others. Maybe you are changing the world with your creativity and your divine inspiration. Feel the gratitude rise up within you thanking your spiritual team for their assistance, for their faith in you. Thank God for all of the blessings and all of the sunshine he is bestowing upon you. Thank yourself for taking the first step and opening to receive all that you came here to experience.
Cherish your visions and your dreams as they are the children of your soul, the blueprints of your ultimate achievements ~ Napoleon Hill
Your life is only but a moment here on this earth plane. Do not waste one single precious minute. Live your life and live your vision and touch the people in this world that you were meant to touch with your love, with your joy, with your grace, with your light. Envision your light shining upon all of humanity, melding and blending with the other lights that have awakened and begun to shine. Some are bright and some are dim. Some are colored and some are clear, but all have shown up to connect, to heal and to evolve.
Remember you have a plethora of angels uplifting and inspiring you daily. Ask and be open to receive their guidance.
I am Metatron and I have spoken here this day.
*Adapted from a recent weekly energy report channeled from Archangel Metatron.
About The Author: Julie

Julie is a psychic Medium, healer, and spiritual educator from Wisconsin with a plethora of metaphysical credentials too long to list here. After her father's passing, almost eighteen years ago, she fully embraced her natural gifts as a psychic Medium and now works full-time helping others all across the globe with spiritual readings and teachings from the beyond. She is the host of two radio shows, the owner of her own healing business since 2007, and heads an online University for international soul development (HSU). Julie is a Channel for Archangel Metatron, delivering clear messages to clients that transform their lives. If you'd like to experience this highly qualified and gifted metaphysician for yourself, you can find Julie at PsychicAccess.com.