Soul Connections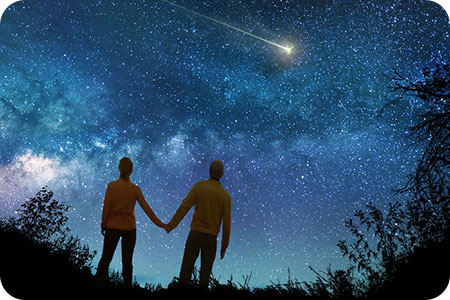 Some clients who contact me for relationship psychic readings often ask why they can't seem to forget their former partner. The ex seems to be on their mind constantly, even though it has been a long time since seeing each other. There is often a very clear metaphysical reason for this phenomenon when there is a soul connection. When your former partner is thinking powerful thoughts about you, it telepathically manifests as thoughts in your own mind. Their thought energy is basically transferred to you, because it is directed at you. Think of yourself as an 'antenna' picking up your ex's every thought and every emotion about you.
My Angel Shashunda says the petty, physical human brain may keep two souls apart, but they they can and usually will exit the physical body once they go into the rapid eye movement (REM) during deep sleep. When this happens, the two spiritually connected souls hang out together. During these astral encounters the two of them are having fun, laugh together, and exchange deep love between them, often spanning many lifetimes.  This fun time together will sometimes manifest as a dream. Both souls then return back to their physical bodies before the human brain awakens.
I always suggest to my clients to keep a dream diary, with dates, times and details about all their dreams. This way they can go back and reread each dream episode to gain knowledge about what their souls are doing while they are sleeping. Often these dream notes only begin to make more sense over time, or in context of subsequent dreams. And sometimes this also helps the stubborn or bashful dreamers to reach out and reconnect with the ones they truly love.
Our universe grants every soul a twin—a reflection of themselves—the kindred spirit – And no matter where they are or how far away they are from each other—even if they are in different dimensions, they will always find one another. This is destiny; this is love ~  Julie Dillon
The amount of life lessons each soul has chosen for this lifetime will determine when soulmates will be brought together. If two souls come together too soon or at the wrong time, it can prevent a successful achievement of their charted life lessons.
For two souls to be able to come together permanently in the current lifetime, the two life charts must be followed as written and Heavenly approved. If the life charts are altered, the souls will be required to achieve these charted life lessons in their next reincarnation.
Your Angel, and the Angel of your soulmate, know the exact time and place the connection is to take place. Be patient. Know you are exactly where you are meant to be at this given time. Enjoy every wonderful second you are in the flesh.

About The Author: Shashunda

Shashunda is a 4th generation psychic who has worked on many websites and has a flourishing private practice with clients who cherish the wisdom she offers and the peace she provides. Her specialties include love and relationships, soulmate and twin flame relationships, unwanted spirits, and career matters. Her work with law enforcement on cold cases demonstrates her dedication to service and what a valuable tool her gifts are to the community. Shashunda's Angel and three Spirit Guides telepathically give answers to your most pressing questions... sometimes before you even ask them. Contact Shashunda for a reading today at PsychicAccess.com.