Better Intuitives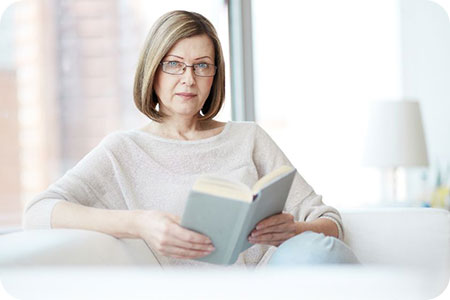 Being intuitive is a personal identity and should not be shared with anyone else, as a personal space cannot be directed or instructed. This again is part of what good schooling and instruction at an early age and adulthood is about.
In all forms of intuition, apart from the instinctive need to survive, reason has to be lauded. I believe that many of us could use some formal teaching such as philosophy, literature or a formal mode of study to complement our intuitive selves to help us manage this type of ability, or any type of work. This is available to most of us, yet many of us are going via forms of hearsay in some form of another, and it would be most valuable to learn the art of logic. Mostly people now seem to gossip or talk, not read, and rarely research, and do not wish to study, and the need to actually express is needed to complement opinions not suppress them. This can be done with research and with reading, or perhaps with research often on the Internet.
In being able to use intuition and psychic abilities wisely, one should know basic algebraic principles. These need not be complicated. In some manner psychic work or intuition is not slap-dash, it is actually quite logical and does not simply come out of the ether. It does require some state of intelligence to utilize well. I have to say unfortunately that for many people that are gifted, without reason one cannot always understand the information one receives as it is compromised via bias, emotional needs and personal desire. It also teaches one to be discerning and have the ability to tell the difference between reality and fantasy. A good mind can tell when the logic brain is activated and which areas are most utilized.
Commit yourself to lifelong learning. The most valuable asset you'll ever have is your mind and what you put into it ~ Brian Tracy
When you speak to a person who has been working in this industry, or has studied in this work for a number of years, and combined it with formal studies and used these methods to enhance their field, this means it is not simply one-dimensional and limited to what is seen as simply a needy self-fulfilling, self-identifying spiritual desire, but actually a very intensive connection that can reach very deep states that defy our comprehension.
I would have to say that we would want to understand it, yet we would ruin it, and in simplicity again, training is needed. And ethics is desired. With greed, envy, jealousy, competition, anger and defiance, and keeping in mind the rule of fair values, one should be able to stay within the rules of being ethical and not defy physics and thousands of years of moral code. These are basic values.
This is best defined by asking this very good question: how can we love ourselves? How can someone love us? And how can someone love us and can we let ourselves be loved? These principles should keep us safe within what is seen as any type of balance for any type of relationship, whether it be psychic or in person, and the ability to use our intuitive selves.
About The Author: Carmen Miro

Carmen's waking dreams have provided accurate glimpses into the future for celebrities as well as political and international figures. Her non-judgmental, Empathic approach, as well as her unique method of Tarot reading, affords her the reputation as a groundbreaker in her field. This European born Canadian is the first online psychic to promote the idea of Empathy and emotional thought transference, and she has written a great deal on the subject. For a comprehensive Intuitive reading that will transform your life, you can find Carmen at PsychicAccess.com.