Measuring The Moment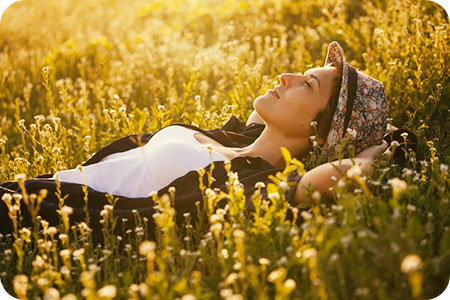 To be present within the moment is not observable – it is an experience. This has to be done by action. I have had to consciously practice this due to the intensity of my work, which requires me to be entirely mindful. I have to always work on grounding, and direct action.
If you have to work with the intellect a lot, you also have to do something that is physically stimulating, or that requires at least some motion as often as possible. All the senses can been heightened, yet without any type of motion knowledge is not useful. This is what I believe causes lack of motivation and a sense of disaffection.
This being said, many of us are always working on something, perhaps always in motion from, or towards something. But would mindfulness be something one could act on? I would have to say it is vital to do so.
I love every breath of the wind, every whorl in its wake. Within the stillness of its vacuum, there within, there is my motion. And within the step of one's foot, there beneath my physical frame, there lies the earth… sighing beneath me, ready to crumble as I test its simplest structure. And as I go up into my journey's sanctum… there upon the skies… there are always the myriad of birds. There I can see the sum of my knowledge.
A few simple tips for life: feet on the ground, head to the skies, heart open…quiet mind ~ Rasheed Ogunlaru
These moments, within its simplest, yet most elegant form, and its formidable manner, are reassuring. Yet, it is also something that I can recognize, like a good friend, a friend I know well. Within this relative familiarity, there are the questions needing answers, and the face of one's desire, wherein nature defines and divines itself.
Within the moments of simply reaching for the sun within the spring air, there lies the reason I learned to be mindful, learned to be free, learned to be joyful, and learned to not be so intensively aware of my senses, as the elements will become my sense for me. And so, upon feeling the self in relation to the absolute sensate experience of the physical self, an amalgam of the intellect and the soul, there simply as itself, in its splendor, only in its most beautiful form, there in the elements, as always, in comfort, in the presence of nature itself, a part of me.
About The Author: Carmen Miro

Carmen's waking dreams have provided accurate glimpses into the future for celebrities as well as political and international figures. Her non-judgmental, Empathic approach, as well as her unique method of Tarot reading, affords her the reputation as a groundbreaker in her field. This European born Canadian is the first online psychic to promote the idea of Empathy and emotional thought transference, and she has written a great deal on the subject. For a comprehensive Intuitive reading that will transform your life, you can find Carmen at PsychicAccess.com.