The Will To Change Your Future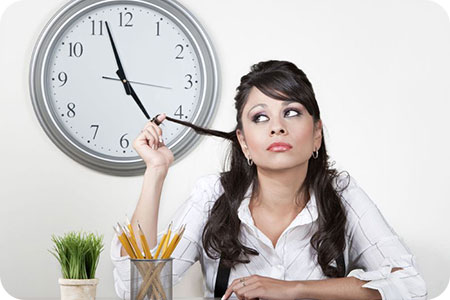 There are times in all our lives when we feel confused or uncertain about the future. We wonder if we are on the right path? We follow our hearts, yet nothing seems to cooperate with our wishes? We feel a range of emotions that make us feel as though we are getting nowhere. Nothing bad is happening, but nothing related to our exalted dreams are either. We wonder to ourselves if this is it? Is this truly all there is?
These stagnant, quiet periods, when nothing significant seems to be happening, can be viewed in different ways. I see them as opportunities for many things we normally don't have time to do, when our lives are busier. We can rest, travel, get organized, finish projects, work on health and beauty, learn a new skill, practice our spirituality, or catch up on our finances. We can also go over past events in our minds, learn from them, put them behind us, and dream of what we really want to do in the future.
These are all seemingly unimportant details that are in fact very important preparations for that which will inevitably happen next, when we put our minds on what we really want that is good for us as individuals.
A few weeks ago, I did a phone psychic reading for a client who asked me what was going to happen in her future. She did not have a more specific question, and she had only paid for a few minutes. So, I focused intently on her question, concentrating on her future, but not limiting my quest to a specific time frame.
If you don't design your own life plan, chances are you'll fall into someone else's plan. And guess what they have planned for you? Not much ~ Jim Rohn
I saw her doing everyday things, and I told her what my visions were: going to the store, working, getting a raise in about six months, and other events that I thought were very good. Her life was going to progress steadily in small, yet significant ways. Her life was going well, I felt. However, she was not happy about it.
She is living a blessed life, applying her natural skill sets and education. She is free from many very difficult stresses. I also did not see anything disastrous happening in the foreseeable future, nor did I see anything very exciting, such as her winning the lottery, for example. Her spirit guides told me about her raise, and I saw her going through her daily routines, but nothing more. But she wanted something exciting to happen. She later wrote a critical review about the reading which stated that I only gave her a 'generic' reading with mundane information that could apply to anyone.
During the reading I told her she could ultimately be, do or have anything she wants, and that she can use her free will to bring more excitement into her future. I also reminded her that she is blessed to have such a calm and peaceful life. It is fate that this lifetime will be easy for her. However, she is now free to move on to new levels, willing more change in her life, working to remove past patterns, and pressing beyond her comfort zone to achieve more. A change in her future… was up to her. She can now explore the potential for the next steps to take, for the best new future.
Have a vision for yourself. You need to have foresight into your future – your goals, your dreams, what you want to achieve for yourself ~ Matthew Lewis Browne
We have the potential to use our free will to change our future. It requires that we take one step at a time to move toward the dream we want to realize. In our quests to achieve our dreams, we must realize that work and everyday life is necessary in between milestones. If we put our minds on positive, heartfelt, and clear-thinking actions, studying the self, and seeking compassionate and intuitive advice, the highest potential of the self is achievable.
About The Author: Lelia Star

A single mom, fashion designer, fitness trainer, and a natural born Intuitive, Leila lives a full and rewarding life in Texas. Her psychic practice includes a growing clientele that includes several famous celebrities. She's mastered many metaphysical tools, including: Tarot, Runes and Astrology, and has been using her natural Clairvoyant, Clairaudient and Clairsentient gifts for more than thirty years, gifts that go back at least three generations. She can easily tune-in to a client's energy, addressing their most urgent issues and needs. She's always been a strong advocate for women, helping her clients to feel good about themselves, on the inside as well as the outside. Not only is Leila still very active in the Goddess community, but she's a gifted mystic who can communicate with loved ones, interpret your dreams, perform guided meditations and accurately communicate your astrological path. If you'd like clear insights on your past, present and future that will help you embrace your most confident self, you can find Leila at PsychicAccess.com.