Being Prudent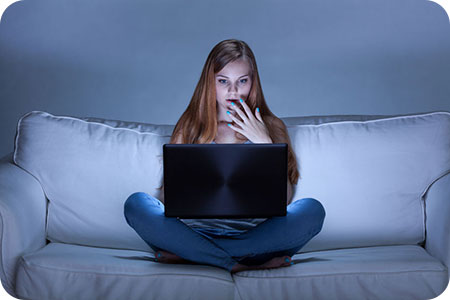 Oftentimes you get stuck in illusions that do not serve you. You may receive a glimpse here and there of what your life could be, and then you allow your ego, the mental chatter in your mind, to believe the stories it creates.
Step out of your story of pain and fear of the unknown. Break free from those illusions. Rise up into your magnificence and glory.
The current Mercury Retrograde may bring up things that you thought you had dealt with. It is just another layer, another level of releasing and healing. Do not fight it. Do not be frustrated by it. Allow it to be what it needs to be.
As you honor and recognize your emotions, your feelings will begin to dissolve and dissipate. It will no longer hold any power of you and you will be free, full of joy, and filled with the love that you are. You will be more able to be present in your life and prudent with your time.
As social media technology has been serving its purpose here on this planet, bringing people closer together in communication and communion, it has also created problems in and of itself, such as addictions to constantly be engaged with your technological devices lest you miss a call or a message from someone.
Again this is where it's important for you to be aware. Be more conscious of where you are spending your time during the day, so it is not lost on activities that bring no value to your life. We encourage you to put your devices away, where they are out of reach, at least for short periods of time during each day, so that you may truly focus on the task at hand.
Prudence is the virtue by which we discern what is proper to do under various circumstances in time and place ~ John Milton
We also encourage you to take a closer look and examine areas in your life where you can simplify. It could be as simple as eating out less, or shopping in different stores that are more cost-effective. You would be surprised at how little you need to live. We invite you to go inward to simplify your time and become aware of any energy leaks that have been created. This is one way to prepare for the backward energy of the retrograde. Open your heart and receive the exciting life you came here to live.
Remember you have a plethora of angels uplifting and inspiring you daily. Ask and be open to receive their guidance.
I am Metatron and I have spoken here this day.
*Adapted from a recent weekly energy report channeled from Archangel Metatron.
About The Author: Julie

Julie is a psychic Medium, healer, and spiritual educator from Wisconsin with a plethora of metaphysical credentials too long to list here. After her father's passing, almost eighteen years ago, she fully embraced her natural gifts as a psychic Medium and now works full-time helping others all across the globe with spiritual readings and teachings from the beyond. She is the host of two radio shows, the owner of her own healing business since 2007, and heads an online University for international soul development (HSU). Julie is a Channel for Archangel Metatron, delivering clear messages to clients that transform their lives. If you'd like to experience this highly qualified and gifted metaphysician for yourself, you can find Julie at PsychicAccess.com.