Just Do It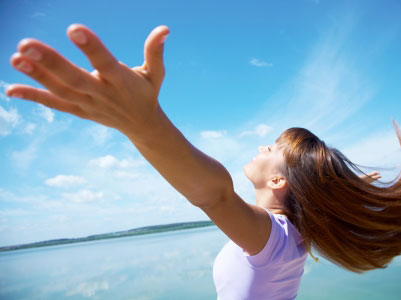 There is no more thinking. This is a time of doing. This is a time of moving forward in your life to create much-needed change to take you to the next level of your self.
Tune in to your own inner voice. It is guiding you with specific action to take. As you assess your life and determine that there is something that is not working, or even to determine that you desire a change, the next step is to do something different.
For as you continue to stay stuck in old patterns, old belief systems, old ways of being and doing, and complain and whine that you are unhappy and unfulfilled, you are perpetuating that reality.
Do you want to know who you are? Don't ask. Act! Action will delineate and define you ~ Thomas Jefferson
Decide to take the action that is needed in your life. No more over-thinking, over-analyzing, critiquing, judging. No more stuck in fear. There is only an easy flow of action that is propelling you forward to create a meaningful, fulfilling life.
Rise up and feel the joy that you are. Rise up and create the love in your life that you deserve. We are here supporting you in taking action. You do not need to know the staircase before you; you only need to take the first step and the way will be shown and the path will be revealed, and the Universe will be there to support you.
Remember you have a plethora of angels uplifting and inspiring you daily. Ask and be open to receive their guidance.
I am Metatron and I have spoken here this day.
*Adapted from a recent weekly energy report channeled from Archangel Metatron.
About The Author: Julie

Julie is a psychic Medium, healer, and spiritual educator from Wisconsin with a plethora of metaphysical credentials too long to list here. After her father's passing, almost eighteen years ago, she fully embraced her natural gifts as a psychic Medium and now works full-time helping others all across the globe with spiritual readings and teachings from the beyond. She is the host of two radio shows, the owner of her own healing business since 2007, and heads an online University for international soul development (HSU). Julie is a Channel for Archangel Metatron, delivering clear messages to clients that transform their lives. If you'd like to experience this highly qualified and gifted metaphysician for yourself, you can find Julie at PsychicAccess.com.