Ask Your Spiritual Team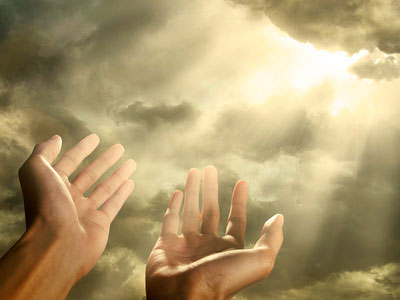 You are not alone. We witness many of you struggling. Many of you are overcome and overwhelmed with the new energy, with what is happening here on your planet, with what is happening within your own space.
We are reminded of Jesus on the cross, crying out, "My God, my God, why have you forsaken me?" God is with you always. He has assigned a Spiritual Team to you, to assist you breath by breath, moment by moment.
You are not bothering anybody when you ask. You are not irritating or preventing another whom may be needier from their turn to ask. Each and every one of you have your own Spiritual Team. They wait upon you like a personal butler. But you have free will. They cannot interfere unless you ask.
From what I've seen, it isn't so much the act of asking that paralyzes us – it's what lies beneath: the fear of being vulnerable, the fear of rejection, the fear of looking needy or weak. The fear of being seen as a burdensome member of the community instead of a productive one. It points, fundamentally, to our separation from one another ~ Amanda Palmer
There is no need to do this life all by yourself. Your journey can be more fulfilling, more complete, more expansive as you utilize all of the resources God has given you.
So get over yourself. Get out of your own way. Allow the help that you deserve and that is ever-available, ever-present always with you, here for you. Ask for what you need, ask for what you desire. Ask for help. Take the time to create your beautiful intentions. Co-create with your Spiritual Team, with God, with the Universe.
Are you struggling in your life? Are there people in your circle that you could be enlisting to assist you? It could be as simple as asking your spouse to make dinner several times during the week, or having firmer boundaries around your children and the expectations of them, so that it lightens your burden. Or maybe it is a work issue that you are struggling with and it's time for you to ask for that extension. Or it's time for you to express how you're feeling and how the people around you, your co-workers, your boss can support you.
Open up to all that you are and ask. You may be surprised at what you will receive.
Remember you have a plethora of angels uplifting and inspiring you daily. Ask and be open to receive their guidance.
I am Metatron and I have spoken here this day.
*Adapted from a recent weekly energy report channeled from Archangel Metatron.
About The Author: Julie

Julie is a psychic Medium, healer, and spiritual educator from Wisconsin with a plethora of metaphysical credentials too long to list here. After her father's passing, almost eighteen years ago, she fully embraced her natural gifts as a psychic Medium and now works full-time helping others all across the globe with spiritual readings and teachings from the beyond. She is the host of two radio shows, the owner of her own healing business since 2007, and heads an online University for international soul development (HSU). Julie is a Channel for Archangel Metatron, delivering clear messages to clients that transform their lives. If you'd like to experience this highly qualified and gifted metaphysician for yourself, you can find Julie at PsychicAccess.com.