The Deepest Burrows Of The Spirit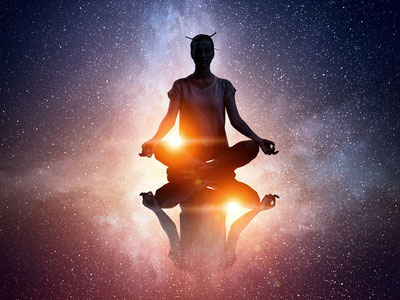 Wherein we have the natural places in which we sequester our spirits – in sundry spaces such as temples or churches; within the bowers of our trees in nature, within our souls when there is no place to hide; in the suns open glare in the open deserts; or in the cold stare of the crowd – there you will still find the deep sequestered self of your soul. It is your own, not to be shared, never to be sold.
Even if one is not able to, for whatever reason, express one's faith or reason within a world that is unreasonable, to not only a god, but perhaps one's idea of it, whether it be of art, of love, or science, there within the sequestered self, there resides the natural spirit.
When you feel there is no place wherein you find a place to whisper your deepest prayer or desire, or your sweetest secrets or confessions to your God, where you feel there should be no man who can intervene, there should be a place where you can find a place of solace, where you can express your spiritual self and inclinations, deep within your mind.
There is a vitality, a life force, an energy, a quickening that is translated through you into action, and because there is only one of you in all time, this expression is unique. And if you block it, it will never exist through any other medium and will be lost ~ Martha Graham
And should that be torn from you, whether it be by not allowing you to feel your spirit, your love, your expression through laughter, which is a form of spirit, there within it, there is a natural self that no man nor woman may edit or enter into. This would have been stolen from them as well, remember that. This is a place of self so sacrosanct, no man, no institution, no church, no reason may challenge nor prevent you from believing in what gives you comfort.
For it is this comfort that makes you a kind person, and it is this comfort that helps you feel you will want to survive, and should it be divided by reason, betrayal, judgment and by any mode of difference in thought, remember, this too is a spiritual way of belief and no man can put this asunder. This too makes you a good person. Let no man destroy your relationship with Spirit. Let no human destroy your relationship with Love.
In the depths of the laws of the freedoms we have always had, it is the freedom to think for ourselves within ourselves, and to question not only ourselves, but others, and yes, even that which we call God. This is what we call spirituality.  This is what we call communication. This is how we learned to paint and draw and communicate. This is our right to expression.
Let us not ever stop evolving and questioning this, and let no man, human or authority, split this and put this asunder. This is your right to love.
About The Author: Carmen Miro

Carmen's waking dreams have provided accurate glimpses into the future for celebrities as well as political and international figures. Her non-judgmental, Empathic approach, as well as her unique method of Tarot reading, affords her the reputation as a groundbreaker in her field. This European born Canadian is the first online psychic to promote the idea of Empathy and emotional thought transference, and she has written a great deal on the subject. For a comprehensive Intuitive reading that will transform your life, you can find Carmen at PsychicAccess.com.