Trust Yourself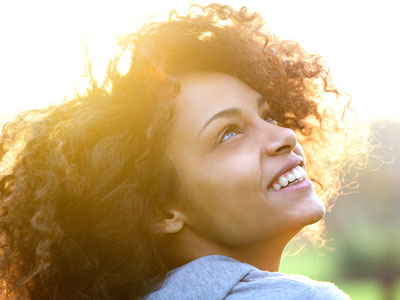 The universe wants you to trust yourself. You don't have to have everything figured out here in this moment. Don't let 'not knowing' how you're going to make it happen, block you. And remember, you really do have everything you need, so relax, surrender and let your true purpose shine.
The universe is supporting you in trusting yourself. There is no person, no teaching, nothing outside of your present physical experience that knows better what you need than you. Look within for your answers. Align with your Spiritual Team, do not work against them.
What would your life be like if you trusted yourself fully? If your doubts were lifted, your fears dissolved, your frustrations eliminated? What would it be like if you trusted yourself completely? Standing in your power, speaking your truth, confident, calm, courageous.
As soon as you trust yourself, you will know how to live ~ Johann Wolfgang von Goethe
You are an unstoppable force. As you open to this truth and become one with this energy, your ability to co-create with God is infinite, endless, expansive.
Imagine this with me here today, with all of us, calling in your Spiritual Team, feeling their love, feeling their support. What is it that you desire to do with this beautiful life that you have been given?
It does not matter where you have been. It does not matter the current circumstance you are in. You have the power and the ability, the wherewithal, to create again in every moment with every breath you take. It is a continual opportunity to assess what you have created, decide if it is that which you desire or something that you don't desire and at that point you can simply shift gears and… start again.
As we have said many times in the past, you are never a victim of your circumstances; whatever experience you are having is always an opportunity to learn and grow.
Trust thyself: every heart vibrates to that iron string ~ Ralph Waldo Emerson
There are no accidents. Everything is Divined. Breathe into endless possibilities, supported by the Universe in alignment with your highest good always.
Remember you have a plethora of angels uplifting and inspiring you daily. Ask and be open to receive their guidance.
I am Metatron and I have spoken here this day.
*Adapted from a recent weekly energy report channeled from Archangel Metatron.
About The Author: Julie

Julie is a psychic Medium, healer, and spiritual educator from Wisconsin with a plethora of metaphysical credentials too long to list here. After her father's passing, almost eighteen years ago, she fully embraced her natural gifts as a psychic Medium and now works full-time helping others all across the globe with spiritual readings and teachings from the beyond. She is the host of two radio shows, the owner of her own healing business since 2007, and heads an online University for international soul development (HSU). Julie is a Channel for Archangel Metatron, delivering clear messages to clients that transform their lives. If you'd like to experience this highly qualified and gifted metaphysician for yourself, you can find Julie at PsychicAccess.com.