Connecting With Your Tribe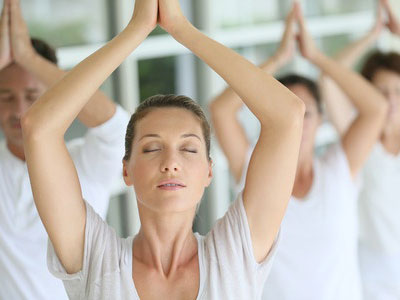 Your energy is best spent in collaboration, cooperation and connections with others. Imagine yourself as a tuning fork, feeling lost in the desert. Visualize your body becoming one big magnetic tuning fork, setting the intention to allow your soul to call in your tribe.
Call in your connections that you have put into place in the contract you created before you came here to this planet. Ask those that are ready to fulfill their agreement with you to be shown.
Imagine a beautiful oasis, expansive, unlimited and unending.  Now imagine being enveloped in this beautiful magnetic force, your body becoming a tuning fork for people that are in your highest good to align with.
Some people will hear you louder in silence. Those are your tribe – they'll get you through the tough days and give you something to laugh about on the ride ~ Nikki Rowe
Within this expansion, your vibration begins to rise. Higher… higher…higher. Within the rising, anything that is not serving you, most specifically people that are not serving your highest good, are now being released from your energetic, auric field. Heal and release any cords that they may have to you. Feel the freedom in this knowledge.
Then feel the magnificence in manifesting creative endeavors with people that are in alignment with your soul's mission in this lifetime. Incredible joy, ease and effortlessness as you come together to create exciting possibilities for all. Pay attention to the still small voice within your mind, the voice encouraging you and inviting you to have new experiences or take risks.
Several years back Julie had the opportunity to attend a workshop. She had many reasons why this was not going to work for her, even though in her heart she really wanted to attend. We asked her to trust and she would come up with excuse after excuse of why this wasn't for her. But, she was able to overcome that ego, that rational mind and she was able to step into the space of the unknown with us.
One of the greatest blessings of her life then occurred, when she met Susan. With Susan, Julie has been able to push herself even further, opening up even more to all that she is and all that she came here to be. Today Julie is incredibly grateful.
So again, we invite you to trust your Divine guidance. Where is Spirit leading you? Where is God whispering in your ear to go, or how are your Spiritual Team trying to help you make the connections you need to fulfill your ultimate expansion?
Don't waste your time being what someone wants you to become, in order to feed their list of rules, boundaries and insecurities. Find your tribe. They will allow you to be you, while you dance in the rain ~ Shannon L. Alder
This is not a time of going it alone. This is a time for engaging with others, for finding where you fit. Do not underestimate the power of a collective group consciousness. Let go of your fears. Take the first step that will ultimately lead you into the unknown – where possibilities reside.
Remember you have a plethora of angels uplifting and inspiring you daily. Ask and be open to receive their guidance.
I am Metatron and I have spoken here this day.
*Adapted from a recent weekly energy report channeled from Archangel Metatron.
About The Author: Julie

Julie is a psychic Medium, healer, and spiritual educator from Wisconsin with a plethora of metaphysical credentials too long to list here. After her father's passing, almost eighteen years ago, she fully embraced her natural gifts as a psychic Medium and now works full-time helping others all across the globe with spiritual readings and teachings from the beyond. She is the host of two radio shows, the owner of her own healing business since 2007, and heads an online University for international soul development (HSU). Julie is a Channel for Archangel Metatron, delivering clear messages to clients that transform their lives. If you'd like to experience this highly qualified and gifted metaphysician for yourself, you can find Julie at PsychicAccess.com.


This site uses Akismet to reduce spam. Learn how your comment data is processed.