Finding Your Power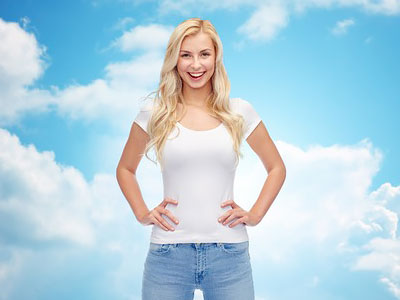 Some of you have a difficult time standing up for yourself, or expressing your position, for fear of being torn down. But there I no need for fear. There is nothing you need to worry about when you come from your position of power, your position of influence and love.
We are by no means encouraging you to engage in aggressive behavior or communication. When you find that rising up in your voice, it is your ego throwing a 'temper tantrum,' wanting its way or feeling hurt from an experience that may have nothing to do with the issue at hand, but it may have been triggered by the current experience.
Your truth is one of love and peace and joy. You are spiritually supported to step into your relationships in a more confident, stable, secure way.
Let others lead small lives, but not you. Let others argue over small things, but not you. Let others cry over small hurts, but not you. Let others leave their future in someone else's hands, but not you ~ Jim Rohn
Do not focus on what you have that you do not like, for that will keep you stuck in the ego. The ego tends to spin stories of untruths. The ego tends to keep you in a fog of illusion. But the ego is slowly dissolving with its infantile ways. It is evolving and expanding and growing up, to assist you in asserting your power and knowing your truth, instead of working against you.
Focus on that which you desire. Imagine speaking your truth. Imagine the words coming easily and effortlessly. Imagine a perfect expression with your loved ones. Then imagine that loved one receiving those words with an open heart and an open mind.
Then cement your manifestation by imagining your highest outcome beyond all limits and possibilities, and then surrender.
As you move into having the courage to speak your words from your heart, have gratitude for allowing your own transformation to unfold. The universe is supporting you in transforming your relationships to one of love and peace, instead of fear and frustration.
Remember you have a plethora of angels uplifting and inspiring you daily. Ask and be open to receive their guidance.
I am Metatron and I have spoken here this day.
*Adapted from a recent weekly energy report channeled from Archangel Metatron.
About The Author: Julie

Julie is a psychic Medium, healer, and spiritual educator from Wisconsin with a plethora of metaphysical credentials too long to list here. After her father's passing, almost eighteen years ago, she fully embraced her natural gifts as a psychic Medium and now works full-time helping others all across the globe with spiritual readings and teachings from the beyond. She is the host of two radio shows, the owner of her own healing business since 2007, and heads an online University for international soul development (HSU). Julie is a Channel for Archangel Metatron, delivering clear messages to clients that transform their lives. If you'd like to experience this highly qualified and gifted metaphysician for yourself, you can find Julie at PsychicAccess.com.


This site uses Akismet to reduce spam. Learn how your comment data is processed.