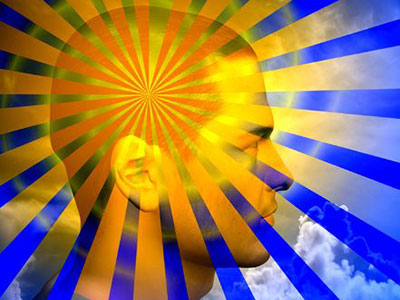 No matter what your current circumstance is, no matter what your current situation may be, whether you are feeling like you do not have enough or are not enough… you do not need to be in a state of perfection to attract perfection to you. You do not need to be in a state of prosperity to attract prosperity to you. It is important for you to understand and realize this.
The thoughts in your mind create your reality. What you think about you bring about. Be on high alert of the thoughts that run through your mind.
The ego has a tendency to keep you stuck in the past, but you are more than your ego. You are a creation of God, of heaven above, you are all powerful ever-expansive. You are a creator of your life. You came here in this incarnation to create. To create love. To create joy. To create harmony.
So, be aware of the thoughts that might be running in your subconscious mind – that program in the background that you might be completely unaware of.
You are given the gifts of the gods, you create your reality according to you beliefs. Yours is the creative energy that makes your world. There are no limitations to the self except those you believe in ~ Seth
Oftentimes, it begins as an emotion. When an emotion arises that is out of alignment with your soul you will begin to feel anxious and depressed. This is an opportunity to ask yourself: What am I thinking? What am I saying to myself? Why might I be feeling this emotion at this time?
As you become aware of this negative program that might be running in the background of your mind, it empowers you to change it. Change can simply appear as moving into gratitude. Finding things in your life that you are grateful for. Reminding yourself that there can be joy found in a sunrise, or love seen in nature.
Pull yourself out when you are feeling discord and allow gratitude to bring you back into alignment with your power to create anything.
Remember you have a plethora of angels uplifting and inspiring you daily. Ask and be open to receive their guidance.
I am Metatron and I have spoken here this day.
*Adapted from a recent weekly energy report channeled from Archangel Metatron.

PsychicAccess.com.


Julie is a psychic Medium, healer, and spiritual educator from Wisconsin with a plethora of metaphysical credentials too long to list here. After her father's passing, almost eighteen years ago, she fully embraced her natural gifts as a psychic Medium and now works full-time helping others all across the globe with spiritual readings and teachings from the beyond. She is the host of two radio shows, the owner of her own healing business since 2007, and heads an online University for international soul development (HSU). Julie is a Channel for Archangel Metatron, delivering clear messages to clients that transform their lives. If you'd like to experience this highly qualified and gifted metaphysician for yourself, you can find Julie at