Celebration Of Joy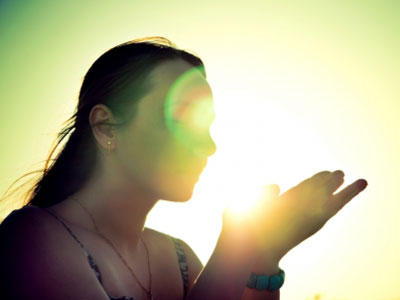 If there was nothing stopping you, what would you desire the Universe to bring you? What would you desire to manifest? What would you like to create in your life?
It is the beginning of a new year on your earth planet, which often brings a time of reflection and a time of re-creation.  This is a time of dancing and joyful singing and much celebration. This is the time of creation.
Many of you may have been feeling stuck during the recent Mercury Retrograde and its backward energy. It may have felt difficult to move forward, with feelings of being overwhelmed amplified especially with your holidays thrown on top of that.
Allow that 'retrograde energy' to move out now. Bring in a more expensive, energetic open-hearted energy that bathes and supports you into the next level or phase of your work here on this planet.
I stopped remembering the past and started visualising my future, the only thing left I could hold onto was hope; that the courage I have found along the way, is what will see me through ~ Nikki Rowe
We are incredibly excited, for the Lightworkers are gaining in momentum which is part of the energy that is now coming in. The time is now. You are ready.
Let go of any fears and feelings of frustration. Surrender to all that is in your life at this time. Feeling overwhelmed is simply a perception created by your ego to keep you stuck in fear, to keep you disconnected.
The truth is that everything is happening for you, not to you.  It is for the evolution of your soul and the planet. Let go of your 'pity party,' step into your power and be the Lightworker you came here to be.
There are unseen forces assisting you at this time. Align with the energy and the frequency of the universe as it propels you forward in love. Be present in joy and faith, believing that there is something more that is occurring within your life, something glorious and magnificent that you are creating, that you are a part of.
We are the vanguard of our times. What we do in our lifetimes will set the future of all beings. The loving, conscious choices you make for yourself will effect the future of life and of souls uncounted. This is how important you are ~ Eileen Anglin
The struggle is over. Ease and effortlessness has arrived.
Remember you have a plethora of angels uplifting and inspiring you daily. Ask and be open to receive their guidance.
I am Metatron and I have spoken here this day.
*Adapted from a recent weekly energy report channeled from Archangel Metatron
About The Author: Julie

Julie is a psychic Medium, healer, and spiritual educator from Wisconsin with a plethora of metaphysical credentials too long to list here. After her father's passing, almost eighteen years ago, she fully embraced her natural gifts as a psychic Medium and now works full-time helping others all across the globe with spiritual readings and teachings from the beyond. She is the host of two radio shows, the owner of her own healing business since 2007, and heads an online University for international soul development (HSU). Julie is a Channel for Archangel Metatron, delivering clear messages to clients that transform their lives. If you'd like to experience this highly qualified and gifted metaphysician for yourself, you can find Julie at PsychicAccess.com.