Gratitude And Grace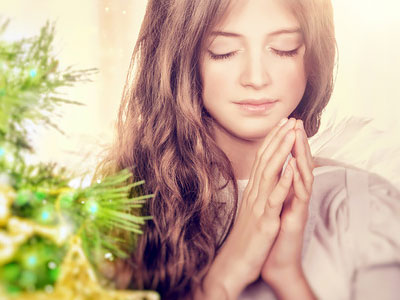 It is an ideal time of the year to remind yourself of the power that gratitude holds in your life.
You are like a beautiful tuning fork. Tuning in to that which is around you. You have control over what you will tune into…whether it be frustration or fear, or maybe discourse in your relationships. When you are lost in the story you may find yourself tuning into that vibration of 'lost.'
Take a deep breath. Find something in your life that brings you joy, that brings you love and peace. Allow this to cleanse your vibration, your energy field. Allow this to redirect and help you to tune into the truth.
In life, one has a choice to take one of two paths: to wait for some special day – or to celebrate each special day ~ Rasheed Ogunlaru
Your ego loves to keep you deep in the story of what they said or did or how they hurt you, but this is simply an illusion. No one is hurting you. It is your thought about the situation that hurts you way more than the experience itself.
We are here to remind you that you are not a victim. You are not a victim of other people, but also you are not a victim of yourself, your story, your ego. You are an infinite being of love, a wellspring of joy, unending, brilliant light. Allow gratitude to bring you back into your power.
Focus on those things in your life that you are most grateful for. Maybe it's a person or experience that you had or how you felt. Allow this beautiful feeling of gratitude to course through your veins, filled with love, simplicity.
As you open to gratitude in your life it acts as a beautiful portal into grace. Now experience showering down all around you this grace, this ease, this effortlessness that is literally at your fingertips.
Let the story dissolve. Watch the ego transform. Become that which you are – a magnificent being of love, light and gratitude; a magnificent being of grace.
Gratitude turns what we have into enough, and more. It turns denial into acceptance, chaos into order, confusion into clarity…it makes sense of our past, brings peace for today, and creates a vision for tomorrow ~ Melody Beattie
Feel your loved ones in heaven join you in this beautiful experience showering their love upon you. They are ever by your side. Constantly sending you love and peace and blessings. Feel their warm embrace and their eternal love that is with you always.
Remember you have a plethora of angels uplifting and inspiring you daily. Ask and be open to receive their guidance.
I am Metatron and I have spoken here this day.
*Adapted from a recent weekly energy report channeled from Archangel Metatron
About The Author: Julie

Julie is a psychic Medium, healer, and spiritual educator from Wisconsin with a plethora of metaphysical credentials too long to list here. After her father's passing, almost eighteen years ago, she fully embraced her natural gifts as a psychic Medium and now works full-time helping others all across the globe with spiritual readings and teachings from the beyond. She is the host of two radio shows, the owner of her own healing business since 2007, and heads an online University for international soul development (HSU). Julie is a Channel for Archangel Metatron, delivering clear messages to clients that transform their lives. If you'd like to experience this highly qualified and gifted metaphysician for yourself, you can find Julie at PsychicAccess.com.