The True Spirit Of Christmas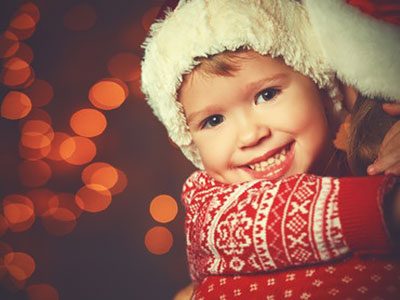 Christmas music was playing everywhere on San Francisco's Union Square, bringing the holiday spirit alive. As usual Union Square bustled with energy. It's always exciting to observe. The ice skating rink in the middle of the square is a popular tourists attraction, and every year at this time the air is ripe with the holiday spirit.
A larger than life Snoopy (Charlie Brown's pet beagle in the comic strip Peanuts by Charles M. Schulz) decorated the entrance to Macy's department store. It was next to a brilliantly lit Christmas tree, with the word BELIEVE formed by tiny, bright white lights streaking across the entrance to the store.
God's love is a gift beyond measure that surrounds us and covers us when the fire of life rains down. It is God's love and the very reason for the season we call Christmas – or it should be ~ Mary Southerland 
Inside Macy's a little boy of about four years old, sitting in a shopping cart, was singing Uptown Funk by Mark Ronson and Bruno Mars. But one of the words came out a little wrong in his version…
Lemmi tell y'all a lil' something
Uptown funk you up
Uptown funk you up
Uptown funk you up…
Most shoppers around him giggled under their breath, while his mother just shopped and let him sing aloud. I thought of the times I also had the lyrics all wrong, but I sang them anyway…until someone corrected me. Mortified, I have since always tried to get the lyrics right!
The little boy then started playing with a sequined blouse his mother had placed in the cart. He wound it around his head like a turban and was now really rocking it out, still loudly signing his own version of the words, "Uptown funk you up…"
My son and I laughed out loud. "Where else but San Francisco," we said shaking our heads. It was refreshing to watch this happy-go-lucky little boy, and so liberating to remember how free we all can be when we do not attach anything to our ego.
But then Debbie Downer… the Bitter Retail Queen… Missus Scrooge of the Music Police… decided to step in and reprimand the boy's mother. "You really should teach your child better than that," she barked.
When we remember a special Christmas, it is not the presents that made it special, but the laughter, the feeling of love, and the togetherness of friends and family that made that Christmas special ~ Catherine Pulsifer
The young mother was dumbfounded. She hastily turned her cart around and hurried in the opposite direction, to get away from the Dementor Lady as quickly as she could.
But Madam Ice Queen was still not satisfied and continued to complain loudly to everyone around her, "How offensive that she allows her son to swear and use such vulgar language! Did you see that?" But she received no support for her views from anyone present.
"I actually enjoyed it," I responded. "He is no more than four years old. Who cares? He was so happy and his intent was to sing, not to use vulgar language?"
I was furious in that moment. My family tried to pull me away, but I wouldn't back down. Why? Because two minutes ago everyone was giggling and having fun, until Madam Scrooge graced us with her unsolicited opinion about a toddler singing along to a song that Macy's was playing loudly over its sound system.
"Blame Macy's for playing such a song with little kids around," I said.
"Macy's?" She snorted, "I blame his mother."
The store had in fact played the song and the child sang along to it, not knowing what he was saying. That is what he heard. He had a song in his heart and a beat that he rocked out to. It appeared that everyone around us understood that he obviously didn't know what he was saying. His mother was oblivious to it as well. Why not leave well enough alone, and simply feel the true intention of the child's energy?
I will live this day as if it were Christmas. I will be a giver of gifts and deliver to my enemies the gift of forgiveness; my opponents, tolerance; my friends, a smile; my children, a good example, and every gift will be wrapped with unconditional love ~ Og Mandino
The woman who complained had very angry, twisted energy. And let's face it, what we choose to see and hear, reveals what's in our heart. However the lesson that I later received from this experience, was coming to an understanding that if I would have made the effort to feel what this woman was actually feeling in her own heart, instead of judging her, I could have actually made a slight shift in the energy to try and help heal her? Her negativity was after all merely a cover-up for her inner pain and loneliness.
The real gift of the holiday season is to give. Christmas ends the year on giving. It's a very, very profound time of year, allowing the Christ energy of unconditional love, kindness, compassion and generosity to enter our hearts, and then sending it out to others. Then, when we do celebrate the New Year, we do it with the intention of joy and happiness, and we do it in the right spirit.