Financial Serenity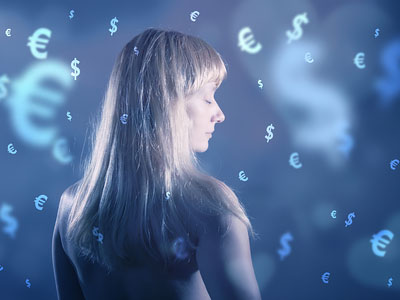 As you move into the holiday season your energy is best spent in practising financial responsibility. For when you practice financial responsibility, it allows you to lay the framework, the foundation that will carry you through the holiday season.
It begins with focusing inward, focusing on self-love. As you love yourself, and honor your gifts, it fills you up in ways that material items cannot. So, a vital component of financial responsibility is getting right with yourself, looking inward, honoring and opening to you. We invite you to think of creative ways for gift giving and sharing of yourself.
The new energy on the planet is more focused on service, and less focused on financial means. It is almost like putting the cart before the horse. For when you are in service to humanity, to yourself the financial abundance comes.
The key to abundance is meeting limited circumstances with unlimited thoughts ~ Marianne Williamson
God wants you to be financially prosperous, the angels in Heaven are supporting your abundance always, but when you make this your main focus, you often get lost in the darkness.
Shift your energy now. Imagine with me stepping into a beautiful sacred space, a world where your heart is open, where you are able to give without feeling drained, where ideas and inspiration are the foothold of your day. Here you are no longer a prisoner of the ego, of the propaganda of your planet and you are free to love, to give love, to be love, to experience love.
Step into this beautiful sacred space of freedom that you are creating in your life right now, here. Instantly, magically, financial responsibility comes from deep within your soul, within your spirit, and is not run or managed by the whims and wants of your ego. You are harnessing the energy and the power that you came to this planet to experience, by being present in your life, by being present in your financial situation, by being present with your money.
You no longer need to feed the ego to fill yourself up. You can align with God, your spirit, your soul and fulfill all the needs and wants you hold in your heart that come from a spiritual place not an empty void.
Abundance is not something we acquire. It is something we tune into ~ Wayne Dyer
Your light is needed especially during your holiday times where people confuse freedom with frivolous spending. Take back your power, rise into your truth and experience the financial serenity in your life that you deserve.
We come in great service to you, walking this journey with you step by step, breath by breath. Remember you have a plethora of angels uplifting and inspiring you daily. Ask and be open to receive their guidance.
I am Metatron and I have spoken here this day.
*Adapted from a recent weekly energy report channeled from Archangel Metatron
About The Author: Julie

Julie is a psychic Medium, healer, and spiritual educator from Wisconsin with a plethora of metaphysical credentials too long to list here. After her father's passing, almost eighteen years ago, she fully embraced her natural gifts as a psychic Medium and now works full-time helping others all across the globe with spiritual readings and teachings from the beyond. She is the host of two radio shows, the owner of her own healing business since 2007, and heads an online University for international soul development (HSU). Julie is a Channel for Archangel Metatron, delivering clear messages to clients that transform their lives. If you'd like to experience this highly qualified and gifted metaphysician for yourself, you can find Julie at PsychicAccess.com.


This site uses Akismet to reduce spam. Learn how your comment data is processed.