Turning Dreams Into Reality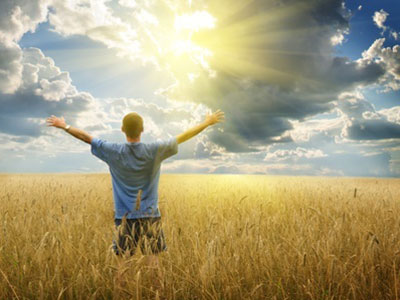 There is currently an increase in the energetic field around you which is allowing you at this time to manifest at a greater rate. All of those dreams and desires that you have within your heart are now coming to fruition.
Your energy is best focused upon that which you desire, not that which you have that you do not like. Remember, what you think about you bring about. This is truth. You are co-creators with the Universe, with God, with all that is.
We are excited to see you standing in your power, rising up, and fulfilling your Divine life mission – which is really about transcending the ego, surrendering, letting go of attachments and expectations.
What the universe will manifest when you are in alignment with it is a lot more interesting than what you try to manifest ~ Adyashanti
As you are able to function within the spiritual component of your physical body, you will continue to create peace, joy, harmony and an endless shower of love.
Ground yourself now in this energy that we bring for you today; feel yourself steady and sure with perfect clarity and direction.
Removing the power that your ego holds over you with incessant negative chatter and fear, releasing that. Transferring that energy to your soul, transferring that power to your spirit, if you will, and in this space of your spiritual being.
You are an unstoppable force. Imagine doubt dissolving, clarity and discernment returning. It is possible for you to be grounded amongst the chaos. It is possible to create magic and beauty in your life, regardless of your financial circumstances or your physical situation.
For all that you desire begins in your mind. It begins in your heart. There is nothing you need to complete and fulfill the joy that you are. The peace that you aspire to, the love that you think eludes you. You have all that you need to create a beautiful life on this planet Earth.
We undertake certain spiritual exercises to achieve alignment with the creative energy of the universe ~ Julia Cameron
The power of your ego is lessening as your spiritual being is strengthening. You will do much good on this planet. Allow yourself to align with the goodness that you are. And believe that there is more than what is before you, like a child, unhindered, no restrictions or restraints.
Imagine the impossible and create that in your life now. Feel the blessings that are being showered upon you as you sit with us in this beautiful space, this sacred energy. Focus your attention on your thoughts being positive and harmonious.
Remember you have a plethora of angels uplifting and inspiring you daily. Ask and be open to receive their guidance.
I am Metatron and I have spoken here this day.
*Adapted from a recent weekly energy report channeled from Archangel Metatron
About The Author: Julie

Julie is a psychic Medium, healer, and spiritual educator from Wisconsin with a plethora of metaphysical credentials too long to list here. After her father's passing, almost eighteen years ago, she fully embraced her natural gifts as a psychic Medium and now works full-time helping others all across the globe with spiritual readings and teachings from the beyond. She is the host of two radio shows, the owner of her own healing business since 2007, and heads an online University for international soul development (HSU). Julie is a Channel for Archangel Metatron, delivering clear messages to clients that transform their lives. If you'd like to experience this highly qualified and gifted metaphysician for yourself, you can find Julie at PsychicAccess.com.