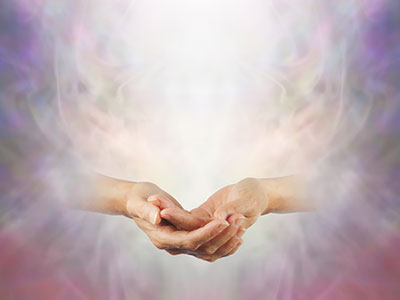 I was reflecting recently on my improved health, which has been the direct result of making self-care a priority. This past year my priority has been putting earning an income on the back burner, and investing in the most important asset I have – me.
I reflected on the financial abundance that was about to come into my life. I had always been abundant in heart. I just needed to purify my body and mind to match what was in heart.
I realized something. Those of us who have been abundant in heart internally, yet deprived of love from externals, need to be prepared to receive abundance. This applies not only to finances, but also to relationships, both romantic and platonic.
Both abundance and lack exist simultaneously in our lives, as parallel realities. It is always our conscious choice which secret garden we will tend ~ Sarah Ban Breathnach
When I reflected on my warm heart, despite bitter cold surroundings, I recognized a concept. For example, you have been out in a winter storm, walking for hours. Do you immediately acclimate to the warm cabin you find in the middle of nowhere, after you enter in? Probably not. It takes some time to warm your body back up to room temperature.
To further illustrate, I recall a clinical condition called 'refeeding syndrome.' This happened to patients I was taking care of in the hospital during my pharmacy career, who were on intravenous nutrition. If the patient had been without food for over a week due to illness, and fed too aggressively at first, it would result in disturbances in the patient's laboratory results. To prevent the condition, one must restart normal nutrition slowly, then increase the rate as the patient acclimated.
So it is with love and abundance. It may be easy to judge an individual who is entering this process as not feeling worthy enough, or that she 'deserves more.' In truth, maybe the person just needs a little more time. The process of healing is gradual for most, sudden for a fortunate few, but indeed for all a great chasm is crossed in the process.
I see this too with clients who struggle with being patient in achieving and manifesting their desires. "If only I could win the lottery, it would fix all my problems!" can be the prevailing attitude sometimes. However, would a lump sum of money truly provide permanent solutions to an unhealthy mind, body and soul? Or, would they continue to enable a self-destructive spiral?
I am one with the Power that created me. I am totally open and receptive to the abundant flow of prosperity that the Universe offers. All my needs and desires are met before I even ask ~ Louise Hay
The solution to this dilemma is to be still, and realize that right now you are right where you need to be. Focus on the day, hour, and moment at hand. Realize that abundance is coming!  Then, go on living, one day at a time. Enjoy the wonder of each day.
When you look back, you will realize all those days are lined up together, like pearls on a strand, except with a greater value.  Be patient. Never lose sight of your goals. Have faith that the Universe is a powerful being on your side. It wishes good things on your behalf, as long as you are properly aligned with it.

PsychicAccess.com.


Esther's background in psychiatric pharmacy and patient education leadership provide her with a psychological expertise that most Psychics simply don't possess. Her transition from pharmacist to online Psychic and her subsequent success with clients allowed her to leave her pharmaceutical practice to pursue a full-time career as a Psychic counselor. She is also an insightful astrologer with a triple Virgo placement that gives her a strong dedication to her practice and a keen devotion to her clients. She currently hosts a weekly radio show and is often invited as a guest on other programs. Esther has already read for over 2000 clients and many on that list are regulars! If you'd like a reading with this highly intuitive rising star who can turn any negative into a positive, you can find Esther at