Living With Passion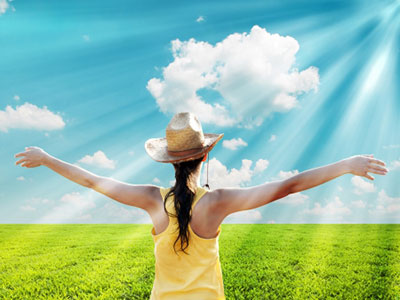 We want to remind you that in the energy that is presently here on this Earth you are being supported in unexpected, unimaginable ways.
The bonds with your Spiritual Council are strengthening and as each and every day passes they become stronger and stronger and within this strength lies your own strength, your own power, your own fearlessness. For when you remove fear from the equation of living your passion, anything is possible.
Simply imagine walls dissolving, barriers evaporating. You hold this much power within you. There is nothing outside of yourself that you need to accomplish anything that you desire. We cannot say this often enough.
The most powerful weapon on earth is the human soul on fire ~ Ferdinand Foch
You are that. You are the all, the everything. You are a beautiful God spark, a thumbprint of God, Divine Source Energy, you are that manifested. And Divine Source Energy desires to create beauty and joy, unending peace and harmony.
Do not focus on the world at large. Focus upon your own light, your own passion. That is where your power lies.
For when you create, when you become one with your joy, it overflows into all that you are connected to – your friends, your family, your children. It flows across your city, your state, your entire globe.
If each and every one of you would stand in your power and claim your Divine right to be joyful, your Divine truth to be prosperous and abundant, if you would stay focused in that point of attraction, the Universe could support you in unimaginable ways. Do that now with us here, standing in this beautiful space of grace. Claim your power, your position of perfection.
Fearless warrior rise up and become one with all that you are. Take your light to a new level of experiencing, a new level of living by design. Bring that down into your space, into your place on this planet.
Remember you are not the thoughts in your mind, you are the perfection of God, the Divine Source Energy, manifesting joy, endlessly fulfilling happiness, a beautiful shining light of love.
If you can't figure out your purpose, figure out your passion. For your passion will lead you right into your purpose ~ Bishop T.D. Jakes
As you rise up into the fifth dimension and claim your Divinity there is literally nothing you cannot achieve or accomplish. You literally hold all that you desire in the palm of your hand.
Tap into this power. Tap into the power that your Spiritual Council brings to you in every breath that you take. This power is ever available, endlessly waiting for you to reach, to grasp and to embrace.
Remember you have a plethora of angels uplifting and inspiring you daily. Ask and be open to receive their guidance.
I am Metatron and I have spoken here this day.
*Adapted from a recent weekly energy report channeled from Archangel Metatron.
About The Author: Julie

Julie is a psychic Medium, healer, and spiritual educator from Wisconsin with a plethora of metaphysical credentials too long to list here. After her father's passing, almost eighteen years ago, she fully embraced her natural gifts as a psychic Medium and now works full-time helping others all across the globe with spiritual readings and teachings from the beyond. She is the host of two radio shows, the owner of her own healing business since 2007, and heads an online University for international soul development (HSU). Julie is a Channel for Archangel Metatron, delivering clear messages to clients that transform their lives. If you'd like to experience this highly qualified and gifted metaphysician for yourself, you can find Julie at PsychicAccess.com.