Dissolving Fear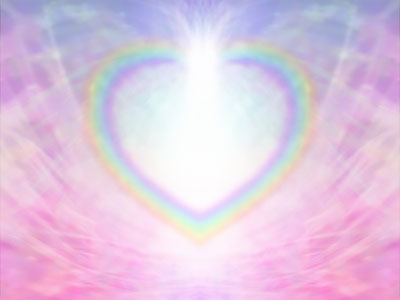 Perfect alignment with the peace and harmony that are at the core of your being, eradicate fear completely. It is no longer necessary. There is no value. You are then instantly able to access your spiritual resources to navigate your life – always in a state of decisiveness, clarity and love. Move this instant knowingly into all that you do.
Let us focus on your career, your work, your job. Many of you are feeling disconnected, hopeless, or filled with despair, or not seeing the meaning in what you are doing, the value. This is energy from the collective consciousness. Let go of the fear of the planet and focus on your own love and joy. Infuse it into all that you do in your work. Do even the most mundane tasks with presence, with peace.
As you become aware of the inner critic, the incessant need to judge, and compare, and criticize, you release and let go of earthly attachments to the ego and you choose again. You choose to be the love that you are. You choose to lift the veil and reveal the truth.
There are four ways you can handle fear. You can go over it, under it, or around it. But if you are ever to put fear behind you, you must walk straight through it. Once you put fear behind you. Leave it there ~ Donna Favors
Again, you need not do anything grand or glorious. You need only be present in your life filled with love and joy, constantly reaching for a higher vibrational experience, constantly creating that which you desire to experience.
Stop running your life on default. Take back your power and choose to blossom and bloom, wherever you are planted, for that is the key, that is the bridge to travel to where it is you desire to go. You are not stuck. You are not trapped. There is freedom all around you and it begins with being present in your emotions and seeing with eyes of love.
Allow this truth to sink deeply into the very core of your being. Let go of that which no longer serves you. Rise into the new order that is here now.
Remember you have a plethora of angels uplifting and inspiring you daily. Ask and be open to receive their guidance.
I am Metatron and I have spoken here this day.
*Adapted from a recent weekly energy report channeled from Archangel Metatron.
About The Author: Julie

Julie is a psychic Medium, healer, and spiritual educator from Wisconsin with a plethora of metaphysical credentials too long to list here. After her father's passing, almost eighteen years ago, she fully embraced her natural gifts as a psychic Medium and now works full-time helping others all across the globe with spiritual readings and teachings from the beyond. She is the host of two radio shows, the owner of her own healing business since 2007, and heads an online University for international soul development (HSU). Julie is a Channel for Archangel Metatron, delivering clear messages to clients that transform their lives. If you'd like to experience this highly qualified and gifted metaphysician for yourself, you can find Julie at PsychicAccess.com.