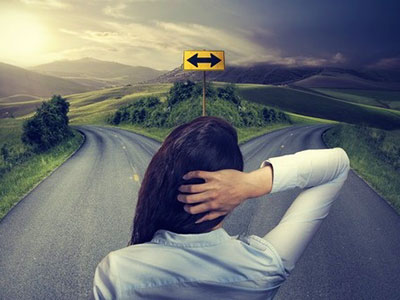 You often take action from a place of fear, indecision, or thoughts from others. Your own truth gets muddied, hidden, lost. Oftentimes we see you give your power away, wanting to please other people, wanting to please those around you with their own hidden agendas.
In this New Earth energy it will be more and more difficult to remain in that frequency of pleasing other people, of taking action out of fear.
As you open your heart to receive all that you are, it will become easy and effortless to make decisions, to surround yourself with people who are supporting you on this life journey. It will also be easy and effortless to let go of people, of things, of experiences that are holding you back and dragging you down.
Follow your heart, listen to your inner voice, stop caring about what others think ~ Roy T. Bennett
The fog is being lifted on infinite levels and layers of your being. You need only ask for this awakening, this expansion of your soul and you will instantly automatically receive. This is not held for a limited few, this is open and available to all.
If you need to ask yourself, "Should I stay or should I go," in any given situation, then your lesson and learning is not completed. For when it is time for you to leave a relationship, or a job, or any circumstance, you will instantly know and automatically take action. Do not give up too soon within your relationships, but also do not stay too long and wear out your welcome.
Get true with yourself, and everything else in your life will fall into place. Get true with yourself and you will no longer need to ask others for advice, you will no longer wonder which way to turn. You will always, instantly be guided by your inner voice, your intuition, your spiritual council.
Take a moment now and stand in your power. See yourself as we see you… a glorious magnificent being with endless possibilities, endless experiences, endless opportunities that await you now.
When you trust your inner guidance and begin moving in the direction of your dreams (aligned with your individual gifts) you will be cloaked in an armor bestowed upon you by your guardian angel ~ Charles F. Glassman
Feel your energy rising, rising, rising, rising. Continuing to expand and open to receive all that you are and all that you came here to become. We are with you always holding you in this beautiful space of love, light and harmony.
Remember you have a plethora of angels uplifting and inspiring you daily. Ask and be open to receive their guidance.
I am Metatron and I have spoken here this day.
*Adapted from a recent weekly energy report channeled from Archangel Metatron.

PsychicAccess.com.


Julie is a psychic Medium, healer, and spiritual educator from Wisconsin with a plethora of metaphysical credentials too long to list here. After her father's passing, almost eighteen years ago, she fully embraced her natural gifts as a psychic Medium and now works full-time helping others all across the globe with spiritual readings and teachings from the beyond. She is the host of two radio shows, the owner of her own healing business since 2007, and heads an online University for international soul development (HSU). Julie is a Channel for Archangel Metatron, delivering clear messages to clients that transform their lives. If you'd like to experience this highly qualified and gifted metaphysician for yourself, you can find Julie at