Psychic Reading With Integrity
Published
August 30, 2017
|
By
Jessica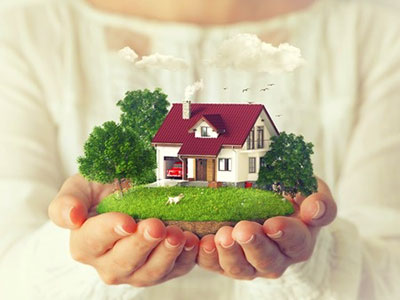 In the few months I have been with Psychic Access, I have had such a warm welcome from clients, fellow readers and the rest of the psychic team, that it feels like home already. And the more I feel settled, the more the readings flow and are affirmed in reality.
Recently, I was surprised by three of the most unlikely of clients calling in to say thank you, which was such a gift. By unlikely I mean, clients who were at first highly dubious of things that have come through in their readings. Thinking about those calls started me musing on the nature of readings, and the necessity for staying in integrity as a psychic reader.
My commitment is to only ever read with integrity, by conveying only what I am shown by guides – good or bad. Sometimes, as an empath, this can be challenging when it is not what the person wants to hear – however kindly I may relay the information, and however much I foresee the bigger picture leading to a better place.
Sometimes some things fall apart so better things that are for your highest good can fall in to place rightfully so! ~ Angie Karan
The important upside of reading with integrity, is that people learn to trust what my guides, and theirs, are conveying through me. The downside is empathically sharing the inevitable disappointment, hurt, or frustration, when someone does not hear what they are hoping to hear.
In the early days of doing this work, I would waiver, knocked by someone's understandable anger or hurt, that something "just could not be so!" But, over the years, I have learned to trust my guides in all things, not least in my work.
I am still frequently told that what I am saying is impossible, that it could not happen. I even had one very lovely soul put the phone down on me last month. After sending her healing and a relay of the answer to her last question, I handed her over into the hands of the Divine.
Two weeks later she called me back and apologized. She had not wanted to hear at the time that she and boyfriend were likely to move ahead on separate paths, nor that during the last week of that month, a man whom I had seen and described clearly, would come back from her past and reconnect with her within two weeks.
My guides gave his name as Richard. She had been very irritated and felt hoodwinked by the reading, as she didn't have any such man in her past, and she had wanted to hear that she would reunite with her ex. As it turned out, a man did call her within the time period we had discussed, who fitted the description exactly and had the last name of Richards. This man had been at elementary school with her and just decided to look her up on Facebook!
The Divine is constantly conspiring to support and nurture us. We easily forget that here, in our dense reality of relativity, black and white, light and dark, the angels have to work with all of it to bring about the best results. As this reality is not pain-free, the angels weave all the available threads to make the tapestry's picture come out to its best potential. We can learn to trust that our experiences are all leading us to the best possible place, even when things seem wrong, are not what we want, or when they simply hurt.
I accept love and bliss from benevolent, highly vibrational spirit friends for my highest good ~ Amy Leigh Mercree
One of the things about this work that delights me, is the privilege of being trusted and allowed into parts of people lives that they often do not share with anyone else, and at times of great opportunity for personal growth and transformation.
A recent journey with a client comes to mind. It was an everyday journey, but one of those life-changers that matters a great deal when we're going through it. This gentleman, and his wife, both called in terrible distress, because they had sold their home, were due to move out in a week and the purchase of their next home had fallen through. It had been their 'dream home', but there was some issue with the sale at the last moment. They had been madly trying to find a home for their family for nearly two months.
They both called that day. The husband called first, and as I tuned in, I saw that what seemed to be a so-called 'mess', was actually a gift from the Divine. There was a home waiting for them all in an area they had not yet considered, but it would not be on the market for several weeks. The house I saw not only matched their 'dream home' ideals, but it had more land, more space and cost less money.
The biggest bonus was that I could see there was some kind of advantage for two of their children, and that was the main reason for the delay. My guides were clear that this family needed to relieve the stress by renting somewhere for four months, and giving themselves a break from house-hunting for the first month of that.
Sometimes, the way my guides convey things touches something in a person – in that place where they are already aware of what I am saying. That is what happened with this gentleman. He got off the phone and talked to his wife, who was understandably, not impressed with the news! She promptly got on the phone to me and let me know in no uncertain terms that this was all a bunch of "hooey!"
I patiently listened to her, and then my guidance once again touched on that part of her that already knew. Her words didn't change, but she became calmer, and after about 15 minutes of continued conversation, something clicked for her. She thanked me and left a kind, if somewhat doubtful, review.
It's discouraging to think how many people are shocked by honesty and how few by deceit ~ Noël Coward
Just recently, about six months later, I received a phone call from the wife, and then a lovely email from them both, with an accompanying photo of a drawing of their new home by their son. The wife told me that they had both sat together after the readings and prayed in their religious tradition. What stayed with them is the peace they had felt in reaction to the readings, and there hadn't been very much of that for them in the previous months. So, they decided to just follow what my guides, and theirs, had advised.
First, they found a cheap suite of rooms in a hotel, moved in with their children, and had a lot of fun pretending that they were "on vacation." And then… well, with their permission, here is the email they sent me, with all identifying details removed:
Dear Jess,
Just a quick note, and a picture from our son to say a big thank you for sticking to your guns when you did a psychic reading for us. We prayed as you had suggested, then followed up with what you said would work. We rented a suite in a hotel-motel here and had a blast for three months with the kids. We were working but it was still a lot of fun and we stuck to your advice about not looking for a house for the first four weeks. 
About a month after we talked to you, a friend at church had to leave the area to go take care of her mom in New York state, she said would we be interested in seeing her house to buy? It was perfect Jess, even better than the one that fell through! It was less money than the other one too, but it was not an area we had thought about before (like you predicted) and it's in another school district.
Long story short, we bought the house and got ready to make the big move. We found out that this district has just started a special program that is perfect for our son who has autism. The high school for our other son has an athletic program that is so much better for him and the middle school has a music program that has been great for both our daughters.
We cannot thank you enough for what you did for our family in the 45 minutes we talked that day and I humbly apologize again for how tough I was on you! Your gift is God given and life changing.
To be persuasive we must be believable; to be believable we must be credible; credible we must be truthful ~ Edward R. Murro
"By their fruits you shall know them," is the truth, right there with the peace and laughter you bring to your gifts of prophecy and healing. You brought us laughter that day, peace of mind and the gift of gratitude, when we felt hopeless. Your prophecy was spot-on accurate and I liked that you were honest about what you could not see, even when I pushed you.
Your healing, kindness and clear message has saved our family a great deal of heartache and money, and also added to our family well-being in many ways.
Thank you again and God bless you and your family in all that you do.
When the Divine can shine light on a troublesome issue and my guides can help someone fully understand the blessings and opportunities in any situation, however it may appear, then my job has been done well. We are none of us fools, we all know instinctively that life is meant to be a landscape of ups and downs, it's just that sometimes those valleys can feel overwhelming.
It is my experience that we all suspect, deep down, that the angels, the Divine, God, the Universe, are making constant effort for the best outcome in the most efficient way, serving as many good purposes with one situation as is possible.
For an uplifting exercise, I often ask those I work with to talk me through a situation that went well in their lives, after an expectation that it would not. Afterwards, I ask them to notice how many unexpected goodness came from that one situation for everyone involved. Take something like that in your life, or even from this story, and make a note of all the myriad good effects this one situation, seemingly at first a disaster, brought, and how many lives it touched.
When we turn on the light in a dark place, we see all the obstacles, and how to work with them, clearly. When we stumble about in that same dark place without light, we are constantly afraid that we may bump into something horrible, unexpected, into something that will hurt. We all have the ability to turn on the light, to see where the obstacles lie and their usefulness in our paths. That is how an obstacle transforms into a tool for uplifting change, by the light illuminating its possibilities.
About The Author: Jessica

Jessica is a gifted and highly accurate psychic and healer at home in the UK as well as Hawaii. In her forty years of service, she's run a successful clinic and has gathered up a devoted clientele who feel very much like family. Her natural gifts and experience with psychotherapy, combined with the challenging obstacles she's had to overcome in life, have given her the unique ability to help others transform their pain. High profile clients include international psychics, prominent entrepreneurs and US media personalities. She interprets dreams, hears messages, reads energy, links with those who've passed on, and her empathic gifts connect clients to their soul's purpose and life path. Each reading is very much its own and she draws whatever tools are needed at the time. If you'd like a powerful reading with this compassionate and highly gifted Psychic Transformer, you can find Jessica at PsychicAccess.com.


Posted in

Angels, Empath, Intuition, Life Design, Lifestyle, Lightworkers, Psychic, Psychic Readings, Spirit Guides
|
Tagged

acceptance, accurate psychic, adversity, advice, angel readings, best psychic website, best psychics, blessings, challenges, genuine psychic, good, growth, guidance, highest good, honest psychic, honesty, integrity, phone psychic, psychic access, psychic predict future, Psychic Readings, reputable psychic, Spirit Guides, spiritual advisor, spiritual counseling, spiritual messages, transformation, true psychics, trust, truth, website for psychics
One Response to Psychic Reading With Integrity
This site uses Akismet to reduce spam. Learn how your comment data is processed.