Feeling Alone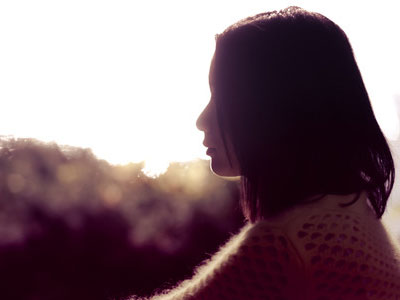 Many of you desire a romantic partner in your life and we know that this can be a beautiful experience. But we also know that sometimes in your life it isn't about being with someone outside of yourself. It is about being with that which you are – creating a beautiful relationship with your soul, with your spirit, with your higher self.
Let go of your attachments to wanting things to be different than they are. Be present in your life now. Find the gifts that this present moment brings you, whether you are in a relationship or not.
You are whole and complete. You are an aspect of divinity. There is nothing broken and nothing needs to be fixed. And there is no one you need to complete you. You are complete. You are the perfect and the perfection.
My alone feels so good, I'll only have you if you're sweeter than my solitude ~ Warsan Shire
You are the expression of God. Imagine that energy of God. There is nothing that God needs to complete himself, for He is the fullest expression of all, of everything. There may be things that enhance that expression but there is nothing that He desires, for He is the all of everything, as are you.
Release all attachments to feeling alone. Release all attachments to feeling incomplete. Sometimes in this human form you get attached to your story. The story of loneliness. The story of disconnection. The story of 'no one loves me.'
We are here to assist you now in releasing your story and seeing with perfect clarity the truth of your being. Rise up, rise up, rise up. Feel the love that God has for you in this moment, the completeness of that which you are.
Take the time to get to know yourself better. Take the time to love yourself completely, as God loves you, as your angels love you, as well as your spiritual council. Infinite, unconditional, unattached, no expectations. Only love.
As you sink deeply into the truth of your essence, your soul, there will arise a beautiful serenity, a beautiful harmony with who you are. It is your ego that is incessantly criticizing your actions, your words, your desires, like well-meaning people, who are stuck in their own belief systems of untruth and illusion. Do not let them take your power. Do not adopt their belief systems.
If we seek paradise outside ourselves, we cannot have paradise in our hearts ~ Thomas Merton
You are strong. You are independent. There is nothing you need to complete you. You are already that. There is no need to hide any longer. It is okay for you to be strong, independent and self-sufficient.
Remember you have a plethora of angels uplifting and inspiring you daily. Ask and be open to receive their guidance.
I am Metatron and I have spoken here this day.
*Adapted from a recent weekly energy report channeled from Archangel Metatron.
About The Author: Julie

Julie is a psychic Medium, healer, and spiritual educator from Wisconsin with a plethora of metaphysical credentials too long to list here. After her father's passing, almost eighteen years ago, she fully embraced her natural gifts as a psychic Medium and now works full-time helping others all across the globe with spiritual readings and teachings from the beyond. She is the host of two radio shows, the owner of her own healing business since 2007, and heads an online University for international soul development (HSU). Julie is a Channel for Archangel Metatron, delivering clear messages to clients that transform their lives. If you'd like to experience this highly qualified and gifted metaphysician for yourself, you can find Julie at PsychicAccess.com.