How To Get The Best Psychic Reading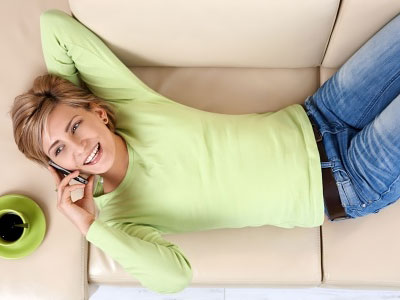 So, you have made the decision to get a psychic reading on Psychic Access. Good for you! The following tips will help you get the most from your time with your chosen psychic.
Do Your Research
Take your time and explore the site. Read the psychics' profiles, watch their videos, and explore some of their articles here on our blog site. Get a feel for what each reader on Psychic Access has to offer.
Don't just randomly pick a reader. What is the main reason you want a psychic reading? Is it to connect with a deceased relative? Make sure you call a medium who specializes in that area. Trying to make a tough decision? Contact a Tarot card reader, who can guide you in the right direction. Having relationship issues and need to know about feelings and emotions? Talk to an intuitive who can zone in on how your person feels.
The purpose of life is to live it, to taste experience to the utmost, to reach out eagerly and without fear for newer and richer experience ~ Eleanor Roosevelt
Try The Free Reading
If this is your first time at Psychic Access, welcome to the site! It is unique here, because you can get your first reading for free. It will give you an opportunity to test the service and see if psychic readings are for you. Free in this case means fabulous, and there are many wonderful readers and psychics to choose from. It's a great way to get you started.
Set The Mood
You and your psychic advisor may be located in different parts of the world, but make yourself feel like you are both in the same room. Before you make the call, pour yourself an nice cup of tea, light some candles and dim the lights. Sit in a comfy chair, get cozy and relax. Make it feel special by creating a relaxing mood for you to enjoy your reading.
Be Prepared
You will feel like you get more out of your psychic reading if you ask specific questions and are focused. General readings can be fun, but specific questions gives the reader a more focused framework, which saves a lot of time and ensures you will receive as much relevant information as possible.
Most readings focus on love, relationships or career. Write down your questions, so you don't forget them. Be prepared, organize yourself and get the most 'bang for your buck.'
Your assumptions are your windows on the world. Scrub them off every once in a while, or the light won't come in ~ Isaac Asimov
Relax And Have Fun
Remember to relax and enjoy the reading. Many people are so stressed or upset about something, that they are unable to truly enjoy the wonderful experience they are having. It can be a very fulfilling and healing experience, so allow yourself to appreciate every moment.
Keep An Open Mind
Remember not to be disappointed if you don't get the answers you were hoping for. Reputable psychics always strive to deliver even the most negative information in a positive way. Yet, sometimes you may be disappointed or even shocked. In this instance, remember that you are in control of your life and that you have the power to make positive change happen. Also, life sometimes throws you a curve ball, to bring change for the better, although it may not seem like that at the time.
Get ready, make the call. I hope to talk to you soon!
About The Author: Nancy

Nancy is a Canadian native and Indigo/Star Child, born with a heightened spiritual awareness. She's been communicating with Angels since the age of four and enjoys a close relationship with Mother Nature that extends to the Animal Kingdom. Attracting people and animals in need, she receives premonitions and visions and heals troubled souls through the many gifts she's employed in this life, as well as other lifetimes before. Energetically, she draws people and animals to her and compassionately connects to every soul, drawing from her well of experience as a Social Worker, Tarot, Angel and Animal Reader, Aroma Therapist and Master Herbalist, to name but a few of her many prized offerings. If you'd like a reading with this Empathic, devoted and highly gifted Intuitive Worker, you can find Nancy at PsychicAccess.com.