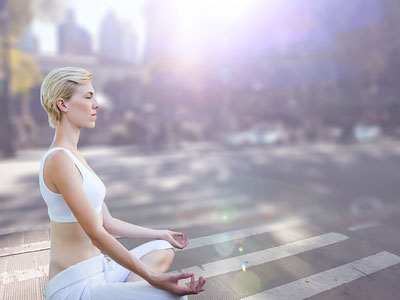 The reason you are able to create a less chaotic reality for yourself than possibly your neighbor is experiencing, is because when you are tuned in to all of the resources that are always available to you it allows you to open up and receive Divine inspiration.
Your clairaudient, clairvoyant, clairsentient abilities are continuing to evolve and expand. When you open up to receive all of these gifts you are allowing yourself an easier transition into the New Earth energy and the rising of the New Consciousness.
Not only are you able to be a lighthouse for yourself and your space, enabling a less intense experience, but it also enables and allows those you are connected to a smoother transition.
My wisdom flows from the Highest Source. I salute that Source in you. Let us work together for unity and love ~ Gandhi
Even though there may appear to be much unrest in your world at this time, please trust and know that the Divine order is being fulfilled and completed. You have many Divine beings from other dimensions that are here assisting you now. There is nothing to fear.
Within your bubble, within your reality, stay grounded in your truth of peace, love and harmony, and you shall create that reality. As you ask yourself should I do this or should I do that, always tune in to the higher frequencies your angels, your spiritual council and you will feel deep in your soul a knowing of what to do, what to say, who to trust and what direction to move in.
We have not abandoned you. We have not abandoned this planet, but there needs to be dramatic change in order for the New Consciousness to rise up and fulfill its completion, its evolution.
Join us now and imagine that beautiful crystalline grid encasing your planet. Imagine stepping onto that grid and your power as a Lightworker increasing, increasing, increasing. Open and receive the energy from the Universe, from the heavens, from God and direct this energy down through your body out the bottom of your feet into the planet healing all of humanity. Allow grace and ease, as the New Consciousness continues to rise and create the change that is needed for your planet to survive.
Don't despair over the darkness that is beyond your control. Instead, shine your own light so brightly that the darkness is overwhelmed ~ Ralph Marston
You are not a victim. You are a victor. There is much to rejoice here within this information. Allow the recalibration and the continuation of your ascension and evolution.
Remember you have a plethora of angels uplifting and inspiring you daily. Ask and be open to receive their guidance.
I am Metatron and I have spoken here this day.
*Adapted from a recent weekly energy report channeled from Archangel Metatron

PsychicAccess.com.


Julie is a psychic Medium, healer, and spiritual educator from Wisconsin with a plethora of metaphysical credentials too long to list here. After her father's passing, almost eighteen years ago, she fully embraced her natural gifts as a psychic Medium and now works full-time helping others all across the globe with spiritual readings and teachings from the beyond. She is the host of two radio shows, the owner of her own healing business since 2007, and heads an online University for international soul development (HSU). Julie is a Channel for Archangel Metatron, delivering clear messages to clients that transform their lives. If you'd like to experience this highly qualified and gifted metaphysician for yourself, you can find Julie at