'Fitting In' Is Overrated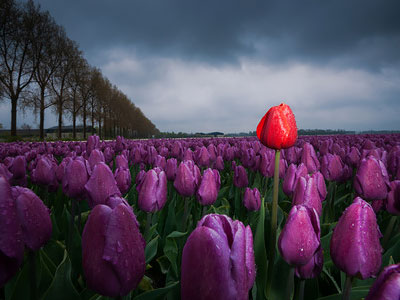 Often times we see you getting stuck in your egos, striving and wishing to 'fit in,' to belong, to feel accepted and needed. But you are already that which you desire.
It is the memories from your past lives that trigger emotional discord. In this New Earth energy, you have the power to clear out that energy and align with all that you are. Rise up out of your ego. Trust and know that you are perfection. That not fitting in, or feeling disconnected from your human friends, is only an illusion.
This disconnection is an opportunity for you to heal another layer, another level of discord within your soul. Remember your soul holds all of the memories of all of the lifetimes, eternities, that you have lived – not only here on the physical earth plane, but also in other dimensions of time and space.
Be daring, be different, be impractical, be anything that will assert integrity of purpose and imaginative vision against the play-it-safers, the creatures of the commonplace, the slaves of the ordinary ~ Cecil Beaton
These memories are constantly being triggered by experiences, by people here in this dimension of time and space. As these memories are triggered and you feel emotional discord within your body. Simply recognize this emotion and surrender, let go of attachments to wanting to fit in and be accepted; let go of expectations of what your life should look like here, and surrender to God, to all that is, allows you to bring your frequency back into alignment with your truth.
There is no need to try to fit in. You already are that which you desire, always, ever-expanding, ever creating new realities of peace and harmony.
As you let go, embrace the freedom of standing in your own truth, in your magnificence. Step into that freedom now. Dissolve any cords to any lifetimes of not fitting in, of not feeling like you belonged, of being an outcast. Infuse those cords with peace, harmony, love, light.
The person who follows the crowd will usually go no further than the crowd. The person who walks alone is likely to find himself in places no one has ever seen before ~ Albert Einstein
You are one with all that is. All of us together are one glorious, magnificent force. One light. One love.
Remember you have a plethora of angels uplifting and inspiring you daily. Ask and be open to receive their guidance.
I am Metatron and I have spoken here this day.
*Adapted from a recent weekly energy report channeled from Archangel Metatron.
About The Author: Julie

Julie is a psychic Medium, healer, and spiritual educator from Wisconsin with a plethora of metaphysical credentials too long to list here. After her father's passing, almost eighteen years ago, she fully embraced her natural gifts as a psychic Medium and now works full-time helping others all across the globe with spiritual readings and teachings from the beyond. She is the host of two radio shows, the owner of her own healing business since 2007, and heads an online University for international soul development (HSU). Julie is a Channel for Archangel Metatron, delivering clear messages to clients that transform their lives. If you'd like to experience this highly qualified and gifted metaphysician for yourself, you can find Julie at PsychicAccess.com.