Children Of The New Earth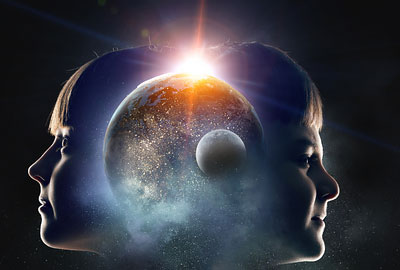 Those of you that are parents have signed up for a different experience, than those who are not. Just because you are not a parent does not mean that you are not affected, or that you do not have the ability to affect children on this planet.
We are calling all lightworkers to come forward. Each and every one of you play a significant role in the life of children, no matter their age. In the New Earth energy these children are also being challenged by the process of ascension, and making sense of their world.
They exist within the two dimensions of form and formlessness, and they move back and forth between these dimensions quite easily. And depending upon the environment around them on the Earth plane, they may encounter positive or negative experiences as they move through the dimensions of time and space.
We are among a few in this world that can make a difference.  We have to find these young souls as they will not only bring light to all who see them and come in contact with them, but they will create a beautiful world of peace and love.  My mission is to find them and help them ~ Michael Alperstein
As an adult on the planet, it is important for you to share your own personal experiences with these children of the light, so that they are not afraid as they move through the different dimensions and encounter different energies and different beings.
There is much that you can say and do to help these little ones to stay grounded in their truth as light beings. So, do not ignore or dismiss their fears, their frightened cries or even their nightmares at night. Your perception of your reality has a great influence on their perception of their reality.
They are an expansion of your energy without all of the blocks and interference that you have having engaged in so many years of life experience. They learn quite quickly and easily grasp concepts and ideas that may have taken you years to digest and assimilate. Take the time to speak with these children. Take the time to ask the hard questions to help them explore and process the information that they are being immersed in.
It may be difficult for them to express themselves in the beginning, but the more natural conversations and less emotional attachments that you can have, as they bring different things to your awareness, the easier it will be for them to continue to share and to grow with you.
They have much to offer you way beyond what you can see. Open to the gifts that they have brought here for this planet. They are intertwined with you. It is a give-and-take relationship. As you both continue to awaken and ascend into higher states of consciousness, working with the new order here on this planet.
Let's take a moment now to send a beautiful beam of love, a beautiful healing light to all of the children here on planet Earth. Dissolving all of their fears, magnifying their light, their grace and goodness. Dissolving your own fears, magnifying your own light, your grace and goodness.
The children of the New Age, those born and those to be born, are the privileged ones. They come to this world already touched and blessed by the spirit of the New Millennium, closer to the universal spirit and closer to their discovery of it ~ Walter Mercado
Imagine standing together, hand-in-hand across the planet. Feel the energy rising up, the power of the New Earth. These new children have brought in a new order. It is time. You are being called now. Step into your power and assist the new earth children.
Remember you have a plethora of angels uplifting and inspiring you daily. Ask and be open to receive their guidance.
I am Metatron and I have spoken here this day.
*Adapted from a recent weekly energy report channeled from Archangel Metatron
About The Author: Julie

Julie is a psychic Medium, healer, and spiritual educator from Wisconsin with a plethora of metaphysical credentials too long to list here. After her father's passing, almost eighteen years ago, she fully embraced her natural gifts as a psychic Medium and now works full-time helping others all across the globe with spiritual readings and teachings from the beyond. She is the host of two radio shows, the owner of her own healing business since 2007, and heads an online University for international soul development (HSU). Julie is a Channel for Archangel Metatron, delivering clear messages to clients that transform their lives. If you'd like to experience this highly qualified and gifted metaphysician for yourself, you can find Julie at PsychicAccess.com.