Are You Experiencing Ascension Symptoms?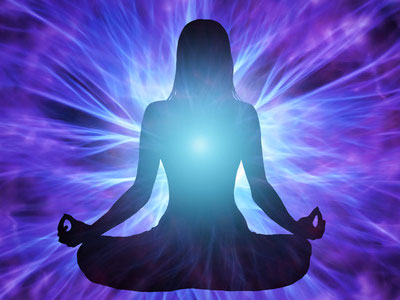 Do you feel like you are experiencing a lot of chaos and disharmony right now? Do you have many phantom physical symptoms that come and go, such as headaches, stomach aches, joint aches and pains, extreme exhaustion, disrupted sleep, with periods of feeling hot and sweaty? These symptoms are known as 'ascension symptoms.'
Humanity, and our planet, is in a transition. This transition shows itself as chaos, on a personal level and a global level. However, out of this energy, a new world and a new you will come to be. We are being raised up in our energy vibration and this process can be uncomfortable.
We are being 'upgraded' to become more evolved beings that vibrate in light and love. This process of going from your ego self to your divine self is called ascension. You need to connect with your ascended self so that you always have access to the highest frequencies.
The evolution from human to divine consciousness involves healing duality and its legacy of karma and disease at the cellular and atomic levels ~ Sol Luckman
In many cases, there are physical symptoms that come up during the process of ascension. The physical symptoms appear, but there is no medical reason for them, because the cause is not something physical… it is spiritual. You are ascending. In other words, you are becoming lighter, increasing in vibration, and expanding consciously.
A part of the process of ascension is releasing and transforming density in the physical body. This readjustment phase is where the bulk of challenging ascension symptoms occur, as your physical body must release the old energy, so it too can get up to speed.
Ascension is an alchemical process that is experienced on every level of mind, body, and spirit. When you are on an ascension path, any area of your life in which you are still engaged in the old paradigm, or dense energy, comes up for review in some way.
Things that no longer serve your highest and greatest good will crumble, fall away and dissolve, to make way for what will ultimately serve you in the highest possible vibration for your life. Relationships, jobs, hobbies, habits, beliefs, living arrangements, diet, patterns, belief systems, and more may change, fall away, or be transformed into a higher vibrational manifestation, which more fully serves your soul growth and ascension path.
It is time to let go, or be pushed. This may sound harsh, unfair, and rash, but it really has truth for those who are ascending. When you hold onto the old, you are setting yourself up for challenging changes and transitions.

About The Author: Kaysie

Kaysie is a natural born psychic whose abilities were bumped up after a serious head injury. Her predictive dreams include accurately forecasting an earthquake in Los Angeles! While working as a bartender, she was able to gather highly detailed and personal information just by throwing a pair of dice and is currently working on a book drawing upon those experiences. From her base in Virginia, Kaysie has gathered a long list of devoted clients and is a main draw, reading Tarot at psychic fairs and private parties. If you'd like a reading with this highly accurate, ghost-busting Psychic , you can find Kaysie at PsychicAccess.com.