Being Alone, And Being Lonely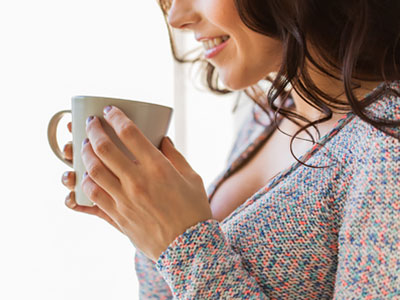 The difference between being alone and feeling lonely can be a fairly mixed concept.
After my youngest daughter left home, I certainly had a case of the 'empty nest syndrome' for a short period of time. I chided myself, for I felt the same way when my oldest daughter moved out. I had that feeling of 'someone was missing' and 'nothing is the same.' However, this time it was different, for it dawned on me that I had never lived alone before.
I began noticing the difference between my awareness that I was alone, and feelings of loneliness.
Until you get comfortable with being alone, you'll never know if you're choosing someone out of love or loneliness ~ Mandy Hale
The first challenge was arranging my space to make it my own – one that I had never experienced before. I always had a flare for decorating, but simply was not comfortable or satisfied with what I was doing. I perused the internet for decorating ideas, and although I appreciated all the beautiful designs, I could not connect to any of them. I didn't have to decorate my space for anyone but me, and this turned into more of a challenge than I originally had anticipated.
When I did start rearranging things, I noticed very quickly that I was creating it for the pleasure of others, who might walk into my home, and not for myself. So, out the front door I went, to re-enter my home with fresh eyes. Every time I did this, I saw something else that did not suit me. It took me months to finally create the warm, eclectic space that I was comfortable in.
I was aware that I was alone, but it did not scare me, nor did I find it empty. I was beginning to truly enjoy my own space and the new era that it ushered in.
The first case of loneliness that hit me was painful, and eerie. That eerie feeling had been amplified by a conversations with friends who, with no malice intended, kept asking me if I was going to pursue a romantic relationship with anyone, for I must be so lonely now.
I had, of course argued that I was not lonely, even though I lived alone. I had the companionship of my cat, my dear friends, my work, and of course, just enjoying and getting used to my alone time. It was unique to me and I was still adjusting, but I did not feel as though I was suffering in any way.
I was certainly not being completely honest with them in that moment. Unbeknownst to them, the sharp pangs of loneliness were ferociously biting at me by the end of our conversation. But it didn't linger for long. It was rather like having a case of the hiccups… it came out of nowhere and left just as suddenly.
If you want to be happy, learn to be alone without being lonely. Learn that being alone does not mean being unhappy. The world is full of plenty of interesting and enjoyable things to do and people who can enrich your life ~ Michael Josephson
When I returned to my home, I lit my candles, put on some soft music, looked around my cozy nest, and took a deep breath. I love having my own space. I no longer have to adjust to anyone else's habits or energy. I am okay. The companionship and camaraderie that I have with my inner sanctum is fulfilling and loving.
Loneliness is not a constant case of being. Also, you can be surrounded by many people and still be lonely. Like the old saying, I would much rather be alone and feel lonely, than in being lonely in a relationship.
Many people believe strongly that if you do not have a romantic partner for companionship, then you must be lonely. I used to believe that myself. But I have come to realize that romantic relationships are not always the answer to loneliness.
Over the years I have come to honor, appreciate, and understand that real friendships can heal so much, and alleviate old belief systems.
Romantic relationships will come and go. Most do not last forever. When they do, they are couples who have walked through the stages of intense chemistry, romantic love, understanding companionship, and forging and honoring a well-grounded union based on friendship, honesty and loving companionship. Their relationship alters and changes, and they alter and change with it, knowing that their base is deeply rooted.
Understanding the difference between being alone and loneliness can alleviate the social pressure to have a romantic relationship for the sake of just being with someone. Far too often both men and women size up everyone they meet as their next potential partner. Remember, everyone comes into our live for a reason, a season or a lifetime.

About The Author: Isthemus

Isthemus is an experienced psychic advisor with her own Metaphysical Company based out of the Fraser Valley of British Columbia. A natural born empath, clairsentient, clairvoyant, intuitive Counsellor and psychic advisor. Patty still does Paranormal Investigations as well as teaching workshops on how to interpret signs. You can talk to Isthemus at PsychicAccess.com.