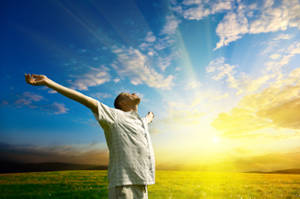 The year 2012 is not the end of the world, as some in their ignorance may believe. This is not a true understanding.
This time is a guidepost. It is a time to take notice of, but not for the reasons that people are thinking.
It is a time of a great understanding that sweeps the world. More and more people are waking up to their true essence, their true purpose for being here on this planet at this time.
The earth is in grave danger, but it is not too late to save her. By 2012 many measures are being taken and set into motion that will change the way we do business and live our lives.
We are now recognizing many of our problems are coming from the irresponsibility of leadership to those that they serve. There will be a big outcry for change both from the average person and many in leadership roles. Leadership is beginning to hear the call and is becoming aware that they have to take personal responsibility for protecting our environment, our Mother, and bring about legislation that encourages the development of truly clean energy and to put our planet back into harmony.
Business leaders will have to take a stand to be more supportive of their community's welfare and the individual well-being of those who work with them. They will start to realize that it isn't all about profit – it is about survival.
We are not human beings on a spiritual journey. We are spiritual beings on a human journey – Stephen R Covey
This awareness is starting to grow as more and more Lightworkers come forward and share what they have been made aware of. This is the time of a major coming together of Lightworkers to expand the Light into the earth. and its politics and business affairs. With this great sharing of Light, the leaders will start taking notice and make appropriate changes. It happens first in the countries that are the major world leaders at this time, and then expands into the others.
Ignorance, complacent in its darkness, will try to resist, but they will not be able to. This is not a conquering, or a warring energy. This is the energy of enlightenment – one of Light and Love.
Those embracing the darkness are at first afraid, but they will not long be able to resist the Light. Remember, everyone and everything existing on this earth has at least a spark of Light which gives them Life. So as long as they have Life, there is a chance for this spark of Light to grow and expand, and pull them into full harmony with all of creation. This is not a hopeless situation.
However, it does take all Lightworkers to unite, to expand their own Light through the power of the group Light, and shine this Light into every crevice of their being and environment, into the beings of their political, educational and business leadership. These leaders will hear. Many are already aware and doing their part.  Others will be joining them.
The year 2012 marks the beginning of a New Age of Enlightenment, where there will be enough enlightened Lightworkers to combine and shine their Light throughout the universe. They will create great inventions and procedures in the world as have never before been seen. They will be cleaning up and restoring the natural world on all levels, eradicating disease, deformities, mental and spiritual illnesses, by methods long forgotten or previously unheard of.
Humanity will be encouraged to contribute, to create, to be free in a way previously unheard of. In time, the Earth will once again become a true Garden of Eden, free of the past few hundred years of pollution.
The Earth is being transformed! Humanity is being transformed! We will be rediscovering the great wisdoms that have been buried and protected for so long – keeping us from misusing them.
As we become united once again with this great wisdom, we will become more than we ever dreamed to be possible.
Information from "The Collective" channeled by Sharon Michelle June 2010
About The Author: Sharon Michelle has over 40 years of experience. Her spirit guides are always expanding her abilities and methods. An expert at Channeling, Tarot and Astrology, she also does aura & chakra scans and cleansing to assist clients to be able to connect with their own Higher Self. An ordained Metaphysical Minister and certified hypno-therapist, Sharon is also a popular metaphysical teacher and lecturer and the author of a number of metaphysical articles and numerous blogs, You may contact Sharon Michelle for a reading at PsychicAccess.com


4 Responses to "2012: New Age of Enlightenment"