The New Generation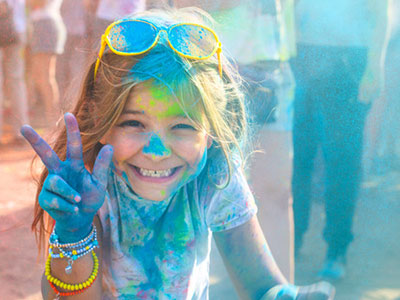 Whether or not you have children, we must all support the new generation, the rainbow children, the indigo and crystal children. They have come to assist in this planet's ascension and healing. They are most revered and honored for their work here on this planet.
All adults are asked to step up and take part in helping them to discover and embrace all of the gifts that they have come here to bring. Each and every one of you has a role in the lives of the children here on this planet. This role is to be taken quite seriously. Whether you are a neighbor or a friend, do not diminish your ability to partake in their experiences. You are all very much needed to come together assisting in their unfolding.
The words used to describe Indigos include honest, aware, highly intuitive, psychic, independent, fearless, strong-willed, and sensitive. Indigos are old souls who know who they are and where they've come from ~ Pamala Oslie
As you shine your light and your love upon these dear young ones, it is like water to a plant, a beautiful garden. They will begin to flourish and blossom and expand into their fullest potential.
Your function in regards to these dear ones is to create a safe space. A space where they can become confident in their inner knowing. Where they can trust in their own guidance and take action as needed. For they are powerful beyond measure and their course of action will change the course of this planet.
If you are a parent of a little one, or a grandparent, your love, your gentleness, your kindness, your willingness to listen as they express themselves is first and foremost in their growth and potential.
As they mature and begin to grow, ensure that they have knowledge and resources, just as you do, to assist them in staying grounded and connected to their inner knowing. Guide them towards Yoga, meditation, spending time in nature, creative writing and creative drawing as outlets of expression, as well as music and dance.
Any sport or recreational activity also allows this outlet, this release of built-up energy that they might not understand or know how to express. Be aware that these children are highly sensitive.
Do not overwhelm them. Limit their time spent with television, technology and digital devices, as these can serve as forms of addiction, similar to substances like drugs and alcohol. It numbs their mind and limits their capabilities.
These children are worthy of awe, not labels of dysfunction. If anyone is dysfunctional, it's the systems that aren't accommodating the continuing evolution of the human species ~ Doreen Virtue
Anything that allows the natural order of being, as we have mentioned above, allows the expression and release, the outlet, and they are not addictive as your technology. So be aware. Set limits and firm boundaries. These new children are leaders and can be quite willful.
It is an honor and a delight to assist these children in their ascension with this planet. They are true blessings, true gifts. Bathe them in the love and the light that they need to grow and become strong, confident, intuitive beings, for they will save the planet and create the Heaven on Earth that is here by design.
Remember, you have a plethora of angels helping you to align with your highest good. Ask for help and be open to receive it.
I am Metatron and I have spoken here today.
*Adapted from a recent weekly energy report channeled from Archangel Metatron.
About The Author: Julie

Julie is a psychic Medium, healer, and spiritual educator from Wisconsin with a plethora of metaphysical credentials too long to list here. After her father's passing, almost eighteen years ago, she fully embraced her natural gifts as a psychic Medium and now works full-time helping others all across the globe with spiritual readings and teachings from the beyond. She is the host of two radio shows, the owner of her own healing business since 2007, and heads an online University for international soul development (HSU). Julie is a Channel for Archangel Metatron, delivering clear messages to clients that transform their lives. If you'd like to experience this highly qualified and gifted metaphysician for yourself, you can find Julie at PsychicAccess.com.