Mental Illness, Or Spiritual Awakening?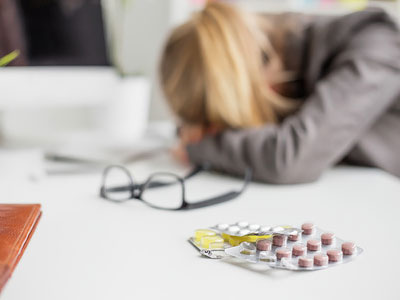 I am Metatron here in service to humanity. We are thrilled and delighted to join you here on this beautiful day assisting you in your ascension, your spiritual awakening for you are needed now more than ever…your light, your love, your magnificence.
Today we come to talk to you about spiritual awakening vs. mental illness. It is a difficult issue especially when it comes to children.
Your medical community is quick to dispense medication, but it does behoove you to do your own research, to be your own advocate. Medication is a last resort, not a first response.
As you become aware that things are changing in your reality, it is an opportunity for you to go deeper and study, learn and utilize the resources available to you for your growth and expansion.
I am not afraid of storms for I am learning how to sail my ship ~ Louisa May Alcott
So, instead of immediately thinking there is something wrong with you or your child, we invite you to explore the possibility that this just might be a spiritual awakening. Because the veil is lifting your psychic abilities are opening and your mediumship capabilities are expanding. As there are loved ones near you who cross over to the other side this creates a portal that opens and expands your abilities more.
We implore you to tune in and connect with like-minded people. We encourage you to seek out communities that will support you in your awakening. And certainly if you desire to consult with your medical community, or your mental health community. Please do what you feel appropriate, but do not be exclusive to one or the other. Educate yourself because knowledge is power.
You are constantly guided and guarded over. As this veil continues to thin your intuition, your instincts will continue to expand. You will be shown, you will be told, you will be guided to the perfect people, the perfect communities that will help you to make sense of the craziness that may be occurring within your newfound reality of awakening.
You are well cared for. Remember it is unfolding exactly as planned. Your expansion was planned long before you arrived in this body on this planet.
You are ready. The time is now. Step into all that you came here to experience.
Do not be afraid. And be careful not to use medication or drugs or alcohol to mask and numb these beautiful experiences that are helping to bring you to the next level of being on this planet.
Happiness can be found even in the darkest of times, if one only remembers to turn on the light ~ Albus Dumbledore
We also want you to know that if things are going to fast in your reality you can simply ask your spiritual council to slow down. You are never forced into awakening you have total and full control over the speed at which this occurs and if you are ready now to take this experience to the next level simply repeat the following affirmation:
Ascending, Ascending, Ascending.
Remember you have a plethora of angels helping you to align with your highest good. Ask for help and be open to receive it.
I am Metatron and I have spoken here today.
*Adapted from a recent weekly energy report channeled from Archangel Metatron.
About The Author: Julie

Julie is a psychic Medium, healer, and spiritual educator from Wisconsin with a plethora of metaphysical credentials too long to list here. After her father's passing, almost eighteen years ago, she fully embraced her natural gifts as a psychic Medium and now works full-time helping others all across the globe with spiritual readings and teachings from the beyond. She is the host of two radio shows, the owner of her own healing business since 2007, and heads an online University for international soul development (HSU). Julie is a Channel for Archangel Metatron, delivering clear messages to clients that transform their lives. If you'd like to experience this highly qualified and gifted metaphysician for yourself, you can find Julie at PsychicAccess.com.