How To Get Back Into Dating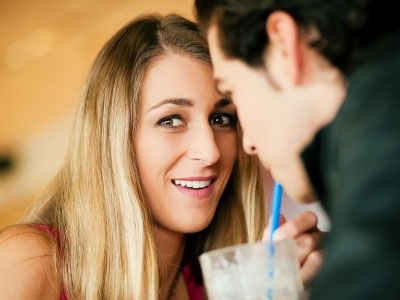 One minute you are dating the love of your life, and the next you find yourself single again. Yes, we have all been there. It is never easy when you have to go back out there again, into the dating scene, but if you want to find the love of your life you need to take a chance.
I have been dating a lot since moving to Florida. I feel like my dating life has been like a revolving door, as one guy comes in… another one goes out. My aunt said it best, "Men are like buses. When one bus leaves, another one pulls up!"
So, how does one find someone worth your time and energy in this vast morass? Dating can sometimes be like a marshy swamp, not knowing when you will hit the bottom. I have learned the following from my own dating adventures.
Dating is different when you get older. You're not as trusting, or as eager to get back out there and expose yourself to someone ~ Toni Braxton
Know what you want
Do you really know what you want in a partner? If necessary, reflect upon the past and see what you liked and didn't like. Start with your last relationship and work backwards, as necessary. If you are wondering why you are attracting the same kind of person every time, figure out the commonalities with each person. Same script, different person… usually involves a lesson.  Ask yourself, are you attracting abusive, needy, or self-centered individuals? Do you tend to put yourself last, instead of taking care of you?
Make a list of qualities you would like in a potential date.  So, if you want an individual who doesn't smoke, or is spiritual, then start from there. Don't be afraid to revise your list as you go on dates and continue to find out what you want and don't want. As you grow as an individual, so will the qualities of your potential partner. Once your qualities list is complete, put it aside. Surrender it to the Universe.
Get back out there
It does not matter if you try online dating, go out socially, or join meet-up groups where you will have something in common with other individuals. As long as you are out there and putting forth the effort, the Universe will respond in kind.
Some of my clients have complained that it is hard to go out dating and it is too much of an effort. But if don't want to be alone anymore, then you need to go back out there. Stop whining. Dating can be a lot of fun! I enjoy meeting new people and like to see who and what is out there.
Dating is primarily a numbers game…. People usually go through a lot of people to find good relationships. That's just the way it is ~ Henry Cloud
Trust your gut
If you do connect with someone through online dating, or get set up for a blind date by a friend, trust your intuition. If you do not feel right about meeting that person, then don't do it!
Sometimes your head may say it is a good match, but your intuition says something is off. Follow your inner guidance. Always meet first dates in a public place, and never give out too much personal information if they ask engaging questions.
Never settle!
I have made this mistake so many times. If your potential date doesn't meet some of the criteria on your list, then nix it. It is easier to cut a connection than let it drag on… and drag you down in the process. Life is too short to waste it on the wrong person.
About The Author: Angelic Amy

Amy's two near death experiences (NDE's) pushed her natal psychic abilities into overdrive and her story is featured in a famous psychic medium's new book! She's experienced a rich life full of more ups and downs than most encounter in a lifetime, which has only helped her connect to her clients on a deeper level. Tapping into her clairvoyant, clairaudient and Mediumship abilities, Amy is a prominent radio show host, has appeared on other radio shows, and is a popular Tarot reader at Psychic Fairs and parties. This native New Yorker is an experienced energy healer, a Reiki Master, and channels gentle Angelic energies through an Integrated Energy Therapy Technique. It's an honor for Amy to help you in your time of need. If that time is now, you can find this gifted psychic at PsychicAccess.com.