Relationship Rescue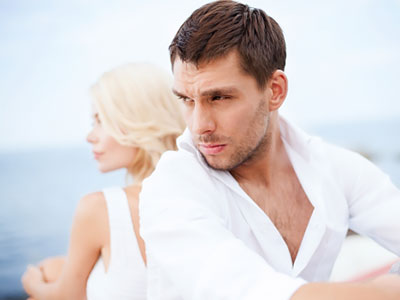 I am Metatron here in service to humanity.
We are excited today to talk with you about your relationships. And these relationships always begin with yourself. We invite you now to take a deep breath allowing yourself to open to receive all the love that you are.
When you focus on your own personal love, self-love, joy and eternal bliss that is where your power lies. Your relationship with yourself is the most important relationship that you will ever have aside from the relationship you have with God, with Spirit, with the Universe.
And so when you focus inward, and do all that you can do to nurture and honor and feel deep gratitude for that which you are it spills out into all of the relationships that you engage in here on this planet, in this space. So, if you are not happy in a relationship in your life the first place to look, to change, to question isn't the other person, it is always yourself.
The greater part of our happiness or misery depends upon our dispositions, and not upon our circumstances ~ Martha Washington
Oftentimes, we see you blaming other people in your life for your unhappiness, for your story of pain when the truth is your unhappiness is not in the hands of another. You are not at anyone's mercy. You are never a victim. You always hold the power because no one can control your perception. Your perception of your experiences is within you. It is not something someone else gives to you.
You are completely in control at all times as you desire. It is your choice to give away your power. No one forces you to be a victim. No one forces you to be unhappy. No one forces you to be anxious. These are emotions and perceptions that are coming from how you are viewing your reality. When you let go of other people being responsible for your pain, your story it allows you great freedom in choosing a different perception again.
In these relationships that you have with the people around you they simply serve as mirrors of what is actually going on inside of yourself. The feelings and emotions that are evoked as they say things to you or do things to you are all coming from inside yourself. Deal within your being these memories that are being triggered using love and compassion and forgiveness for yourself.
It is never what is happening to you, it is always how that experience is making you feel. This is the key to breaking through your pain and finally embracing your joy. Rise up out of your story and be the magnificent being that you are. Gentle. Loving. Awesome.
Life is not compassionate towards victims. The trick is not to see yourself as one. It's never too late! ~ C. JoyBell C.
Sink into this truth. Feel the grace and gratitude and power as you stand in your integrity and open to receive so much more than you can see with your physical eyes. Utilizing all of your resources to experience the fullness of life here on this planet.
Allow your soul to soar in the song of freedom.
Remember you have a plethora of angels helping you to align with your highest good. Ask for help and be open to receive it.
I am Metatron and I have spoken here today.
*Adapted from a recent weekly energy report channeled from Archangel Metatron.
About The Author: Julie

Julie is a psychic Medium, healer, and spiritual educator from Wisconsin with a plethora of metaphysical credentials too long to list here. After her father's passing, almost eighteen years ago, she fully embraced her natural gifts as a psychic Medium and now works full-time helping others all across the globe with spiritual readings and teachings from the beyond. She is the host of two radio shows, the owner of her own healing business since 2007, and heads an online University for international soul development (HSU). Julie is a Channel for Archangel Metatron, delivering clear messages to clients that transform their lives. If you'd like to experience this highly qualified and gifted metaphysician for yourself, you can find Julie at PsychicAccess.com.